Active Ingredients Per 3 Vegecaps
Triple Amino Factors 1202mg (L-Ornithine Monohydrochloride, L-Citrulline, L-Cystine) and Turmeric Extract (95% Curcuminoids) 60mg
Daily dose
General liver protection: 3 vegecaps daily
Protect against alcohol damage or reduce hangover symptoms: 3 vegecaps before or after consuming alcohol
Note:
As the body metabolises alcohol, acetaldehyde, the first byproduct is produced, it is estimated to be between 10 and 30 times more toxic than alcohol itself. Build-up of acetaldehyde can contribute to hangover symptoms, including nausea, vomiting, sweating and skin flushing. The active ingredients of Ultimate Liver Care (Turmeric & Ornithine) were found to be effective in lowering blood alcohol and acetaldehyde after drinking, which subsequently helps to reduce hangovers.
Lower Blood Alcohol Content After Drinking
Lower Blood Acetaldehyde Content After Drinking
3 easy steps to minimise hangover symptoms!
1. Avoid drinking alcohol on an empty stomach as it can be absorbed by the body quickly, causing you to get drunk easily. Consider eating some meat before drinks as fats in the meat help to protect the stomach lining.
2. Avoid drinking cold drinks, lemonade or other stimulative drinks together with alcoholic beverages.
3. Many of our Japanese customers have feedback on the effectiveness of AFC Ultimate Liver Care in relieving hangover symptoms. They take 3 capsules before drinks to minimise the impact of alcohol and 3 capsules after to minimise hangover discomfort.
Who needs Ultimate Liver Care?
Ultimate Liver Care is recommended for everyone and particularly for those who smokes, drinks, are under medication, stressed, or are lacking of sleep. It supports daily liver functions with its highly efficient detoxification ability.
What makes the formulation of Ultimate Liver Care different from that of similar products in the market?
Ultimate Liver Care is a scientifically-proven premium formula containing Proprietary Triple Amino Factors and High Potency Turmeric Extract (95% Curcuminoids). Triple Amino Factors consisting of L-Ornithine, L-Citrulline & L-Cysteine are ready nutrients converted for the best utilization by the body. Together, they work synergistically to protect and strengthen the liver.
How can I tell if Ultimate Liver Care is working?
Ultimate Liver Care's clinical-strength formula helps to support healthy liver functions. With regular consumption, it allows our bodies to bestronger and full of vitality.
Is Ultimate Liver suitable for long-term consumption?
Yes. Ultimate Liver Care is formulated with 100% natural ingredients and is safe for daily consumption to nourish and protect the liver.
Unity Popular Choice and Award Winner for 6 consecutive years (2015-2020)
Ultimate Liver Care is a scientifically proven formula that harnesses the prowess of Proprietary Triple Amino Factors and High-Potency Turmeric Extract that contains 95% Curcuminoids. It nourishes and protects the liver, promotes natural liver detoxification while deterring the build-up of unhealthy fatty deposits.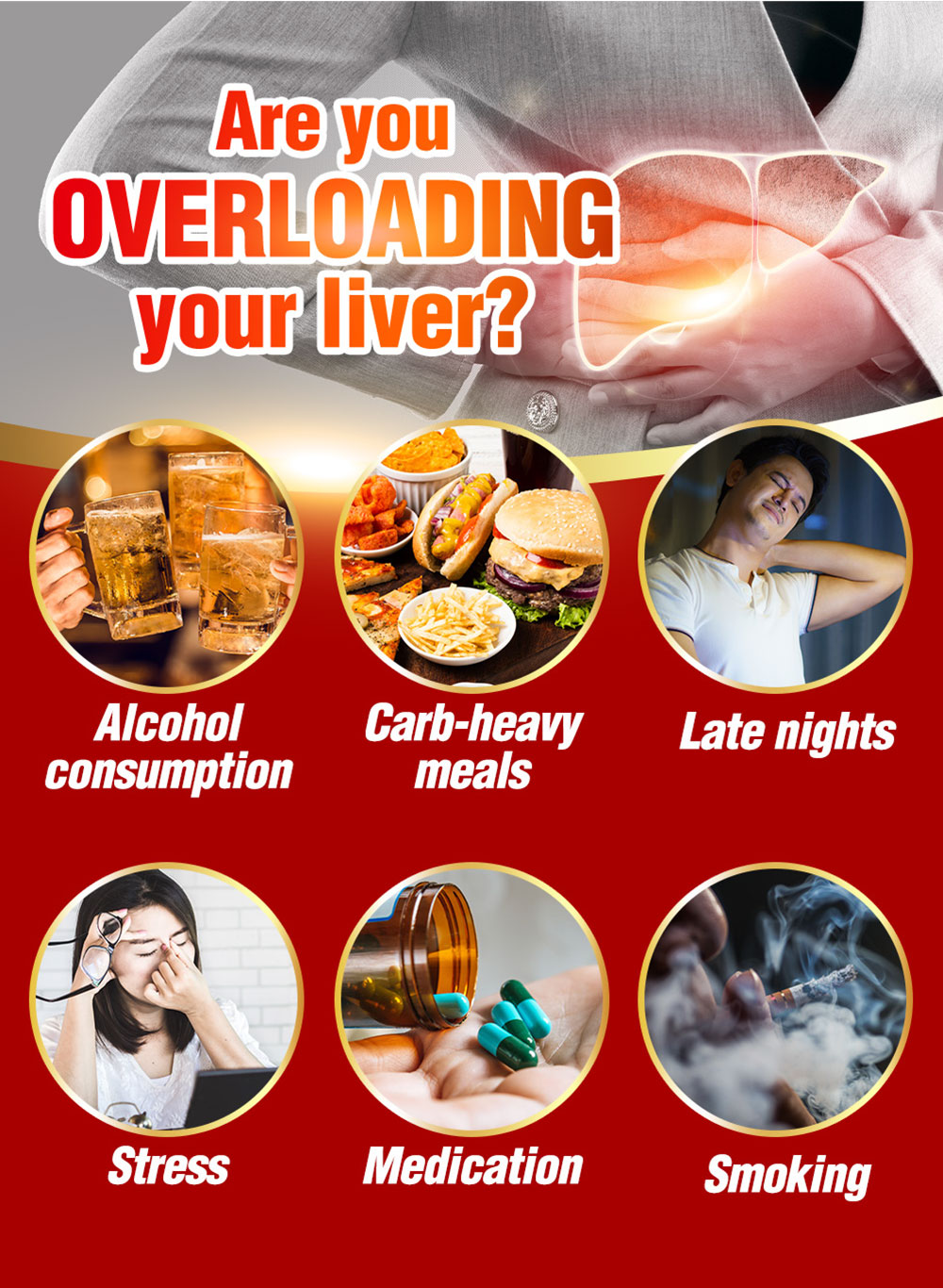 The burden on the liver today is more demanding than ever. Drugs, alcohol, medications and toxic chemicals in foods from our modern lifestyles, overload the liver and prevent it from functioning optimally. An over-burdened and undernourished liver is the root cause of many illnesses. Some of the early signs of an unhealthy liver include constant fatigue, sallow skin, loss of appetite and liver spots.

• Supports healthy liver functions & cell regeneration
• Protects liver from damage caused by toxins, alcohol, medication, smoking and free radicals
• Helps reduce the accumulation of fat in liver
• Helps maintain healthy bile flow
• Helps reduce alcohol hangover symptoms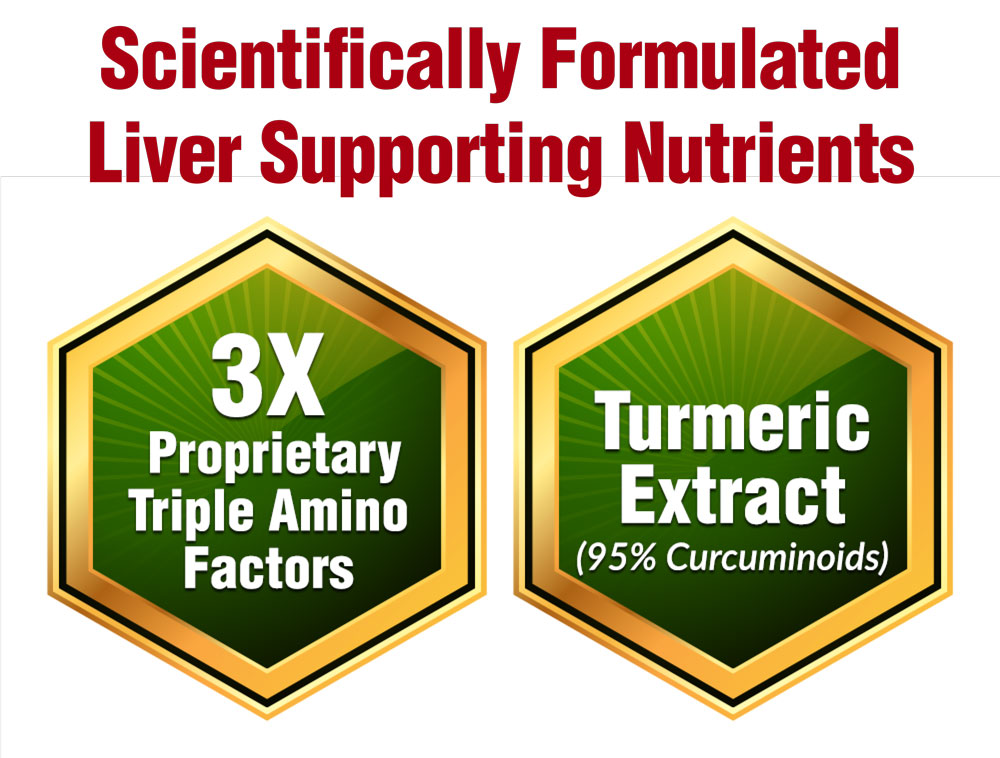 3X Proprietary Triple Amino Factors contains a proprietary blend of 3 natural amino acids: L-Ornithine, L-Citrulline and L-Cystine that:
• Promotes healthy liver functions and the regeneration of liver cells
• Promotes detoxification of alcohol and reduces hangover symptoms
• Promotes energy production and relieves fatigue
• Protects liver cells against free radical damage with its antioxidant properties
Turmeric Extract is a phytonutrient known for its anti-inflammation, antioxidant and anti-bacterial properties
• Highest-potency Turmeric Extract with 95% Curcuminoids
• Provides antioxidant protection to maintain integrity of liver cells
• Increases bile flow to remove accumulated toxins and fat
• Supports fat metabolism and healthy liver fat levels
Recommended for those who:
• Dine out often and have an imbalance diet
• Lead a stressful lifestyle
• Sleep late frequently
• On long term medication
• Consume alcohol on a regular basis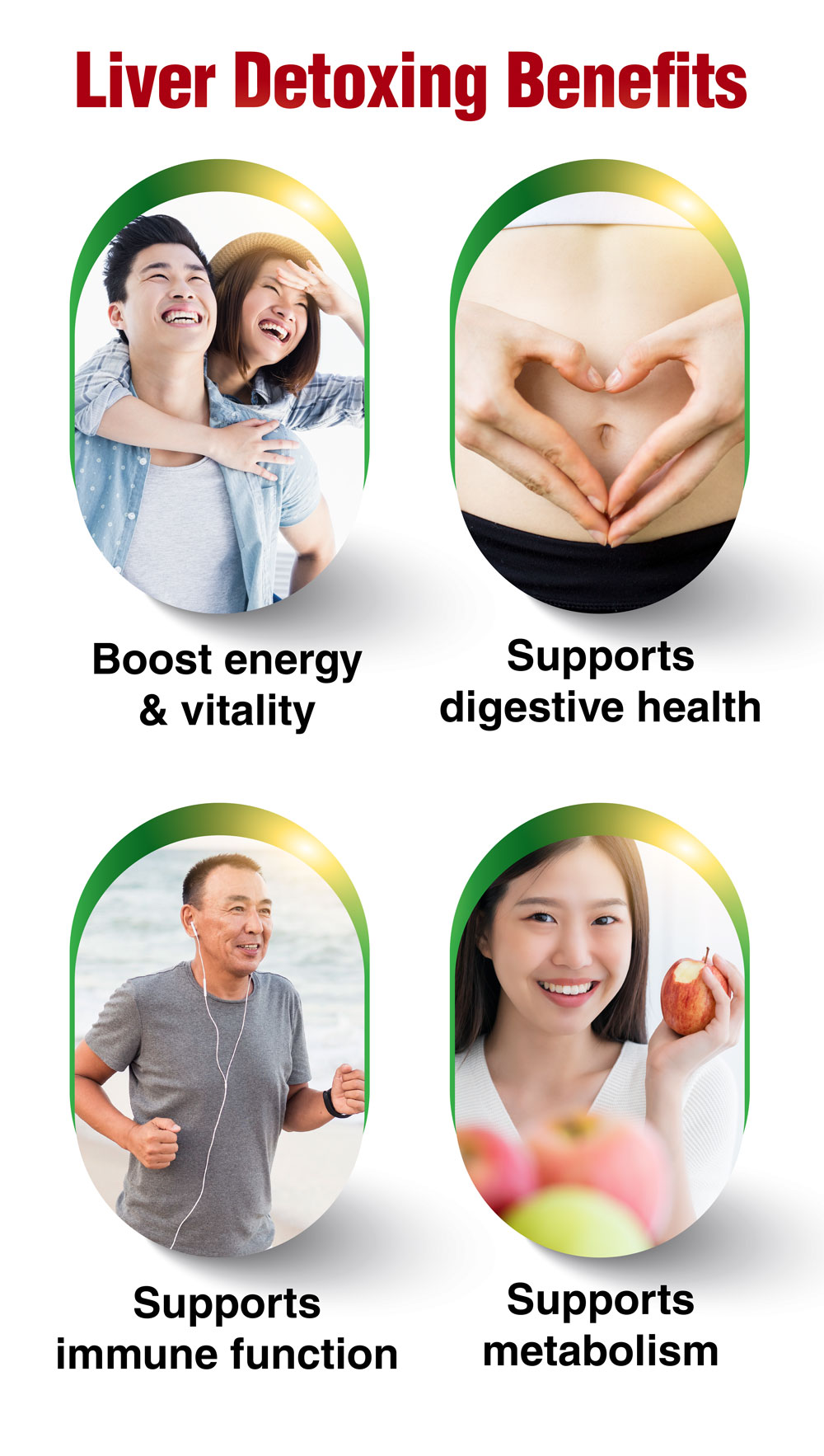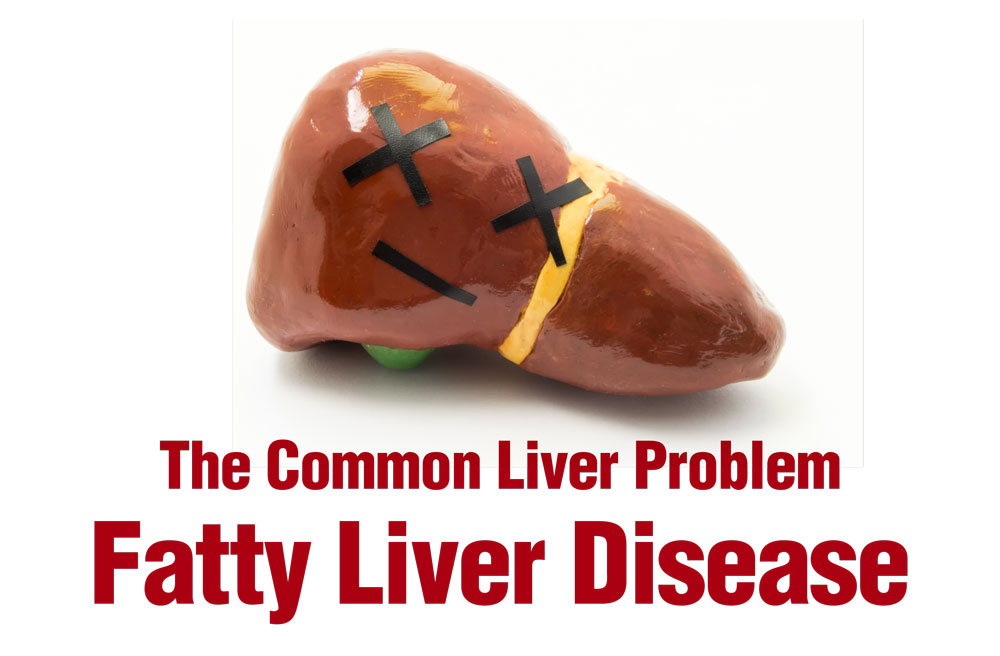 Fatty Liver Disease is also known as the "silent killer" as it may occur without showing any symptoms. Studies have found that fatty liver disease affects 15% of the population in Asia, and over 50% of people with diabetes.
*Journal of Gastroenterology and Hepatology (2013)
A liver clogged with fats and toxins is unable to perform its functions properly, thereby leading to a sluggish liver and affecting overall health. Understand common liver problems and take proactive steps to better equip your body with the best defense.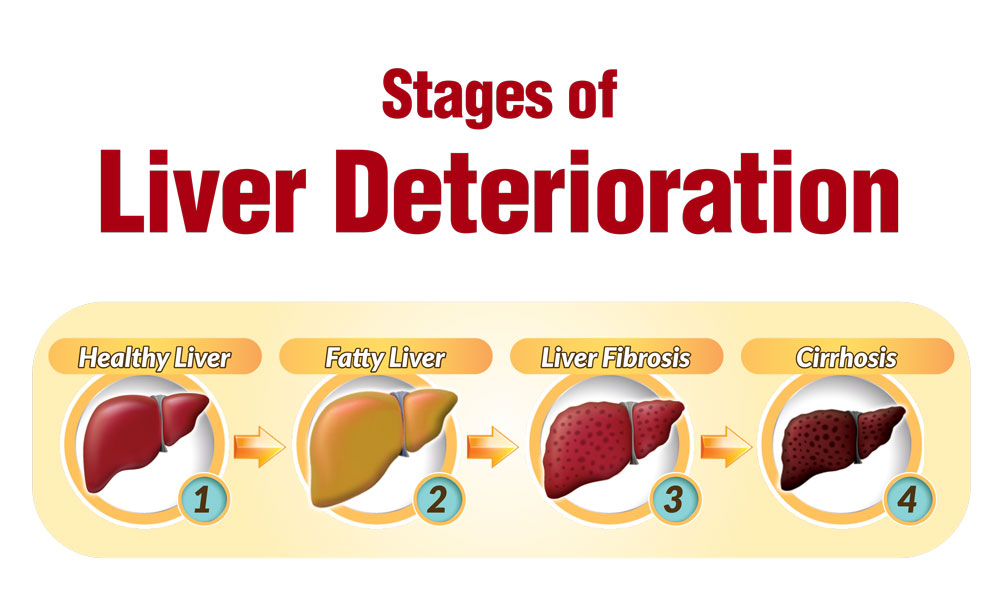 The liver is a highly resilient organ. In most cases, damages to the liver remain unchecked until it is in an advanced stage. Therefore it is extremely important to take charge early with regards to your health and lifestyle choices.
1. This is the state where liver function is at its best.
2. Fatty Liver Disease is the build-up of fats in the liver, leading to liver enlargement and inflammation.There are 2 types of known Fatty Liver disease:
• Alcoholic Fatty Liver: Commonly due to excessive alcohol consumption
• Non-Alcoholic Fatty Liver (NAFLD): Often associated with a high fat diet, obesity and high cholesterol levels.
3. Liver Fibrosis occurs when an inflammed liver is left untreated, causing the injured liver tissues to not be able to function properly.
4. Cirrhosis is an irreversible stage in which the liver is seriously damaged forming with permanent scartissues and is no longer able to heal itself. This may eventually lead to liver failure.
Contents: 570mg x 90 vegecaps
veggie caps
90 veggie caps