14 Mar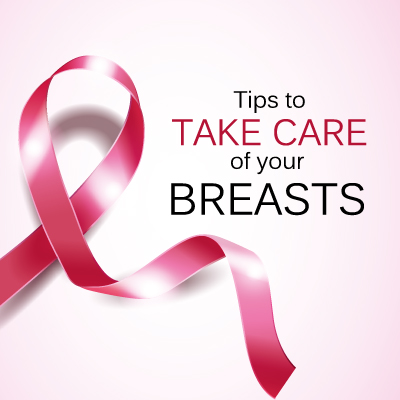 Ladies with large busts may have a higher risk to develop breast cancer according to scientists. Nevertheless, here are some tips for all the women to take charge of your health.
Know your family medical history. One may be at high risk of breast cancer if you have a mother or sister who developed breast or ovarian cancer (especially at an early age) or if you have multiple family members (including males) who developed breast, ovarian or prostate cancer.
Consider your parenthood before age 35 and breastfeed if possible. Breastfeed for a total of one year or more (combined for all children) lowers the risk of breast cancer.
Be careful when using birth control pills and hormone therapy. It is found from various research that oral contraception and use of combined estrogen plus progestin therapy increases a woman's risk of breast cancer.
Opt for natural cosmetic products and check product labels. It is reported that 99% of breast cancer patients have parabens (a type of preservative in cosmetic and pharmaceutical products) in their bodies.