14 May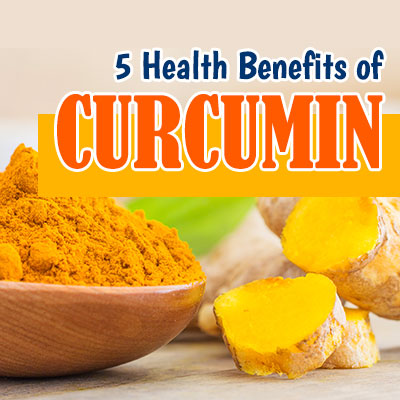 We have all heard about turmeric, a spice and medicinal herb popularly used in India to treat joint inflammation, sprains, asthma and allergic conditions. Curcumin is the main active compound that is found within the turmeric root. It is a powerful antioxidant with anti-inflammatory property. In this article, we will discuss about the health benefits of curcumin and its biggest challenge.
1. Supports Joint Health
Free radicals, produced as a result of multiple chemical reactions in the body, are implicated in joint damage as they increase inflammation and degrade joint cartilage.On top of boosting your body's own antioxidant enzyme activity, Curcumin is a very strong antioxidant that can neutralize these free radicals, keeping your joints healthy.
2. Enhances Heart Health
Based on studies, the daily consumption of curcumin reduces the risk of heart attack by 65%. This is so as curcumin improves the endothelium (lining of blood vessels) function, and decreases inflammation and oxidation. Endothelial dysfunction, inflammation and oxidation all play a role in heart disease.
3. Boosts Immunity
Apart from downregulating the expression of specific pro-inflammatory compounds, Curcumin also improves the responses of certain antibodies and immune cells.
4. Anti-Ageing Benefit
Curcumin inhibits the formation of Advanced Glycation End products (AGEs). Accumulation of AGEs has been associated with ageing, causing loss of skin elasticity, and chronic diseases like heart disease, hypertension, diabetes, Alzheimer's and arthritis. Curcumin's powerful antioxidant properties also reduces oxidative stress (a key driver in most ageing disorders).
5. Promotes Liver Health
Did you know that your liver health is directly linked to oxidative stress and pro-inflammatory substances? Curcumin suppresses inflammation and enhance antioxidant defences to assist the liver in detoxifying and restoring balance.
Here's the bad news: Despite the wide range of health benefits curcumin can offer, its therapeutic effectiveness is limited as a result of its poor absorption in the body. The solution? Go for LABO Nutrition FlexC MAX EX. This supplement contains Curcumin C3 Reduct®, extracted from the dried rhizomes of turmeric (Curcuma longa) (final extract ratio 100:1) and standardised for a minimum 95% tetrahydrocurcuminoids (THCs). As Curcumin C3 Reduct® (tetrahydrocurcumin) is already in the pre-converted, active form, the absorption barrier has been overcome and this makes it 250x more potent than regular curcumin. In addition, FlexC MAX EX also contains BioPerine® Black Pepper Extract, which further increases the absorption of curcumin by up to 2000%. Pairing the synergistic anti-inflammatory and antioxidant properties of Boswellin® Super Bowsellia Extract, Curcumin C3 Reduct®, BioPerine® Black Pepper Extract and OptiMSM®, FlexC MAX EX effectively relieves aches and pains in joints and body, as well as supports heart, brain, liver, and digestive health, and overall wellness.