12 Jan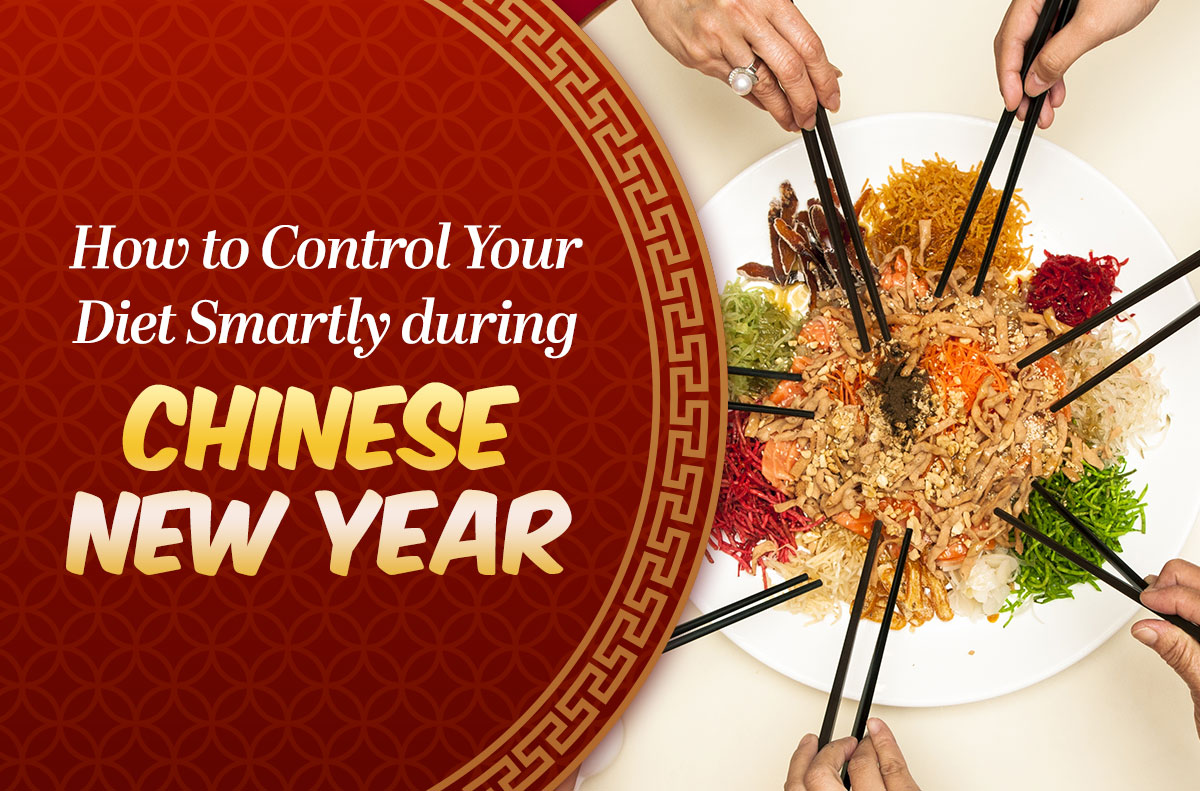 With all the decorations in the streets and shopping malls, along with the Chinese New Year songs, we know that the Chinese New Year is coming. We're pretty sure everyone is really looking forward to reuniting with family and friends, and of course not forgetting about our favorite delicacies – bak kwa, pineapple tarts, cookies, yusheng, etc. It is always not surprising that we usually feeling uncomfortably full, bloated, and heavier by the end of our Chinese New Year holidays. In this article, let's find out how to control your diet smartly during this Chinese New Year.
1. Have Proper Meals before House Visits
Most of us may want to save our stomachs for the upcoming feast, but when you are famished, you may eat more high-calorie foods. One way to lower your snacking rate is to eat a proper meal before your house visits. You can also try snacking on some fresh fruits or healthy nuts/dried fruits instead of the Chinese New Year goodies. This will not only reduce the chances of you overeating, but can also provide your daily requirement of dietary fiber, vitamins, and minerals.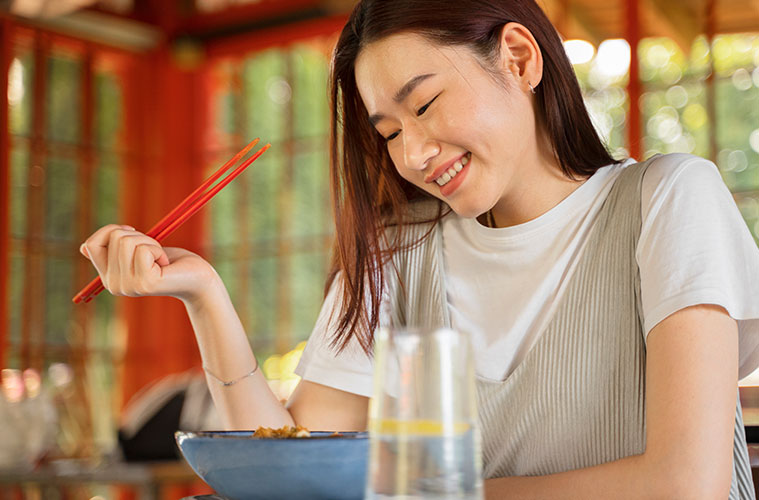 2. Portions Control
All kinds of Chinese New Year's goodies are always irresistible, but they are also high in calories. For example, 1 slice of bak kwa is 370 calories and you would need to swim or run moderately for up to 45 minutes to burn it off. So instead of torturing yourself by banning from eating these goodies, you can limit yourself to just 1 or 2 pieces per snack.
Another way to control your portion size is to choose a smaller plate for the main meal. This is because people tend to overeat with a bigger plate. Choosing a smaller plate will not only help limit your overall intake, but will also trick your brain into feeling satisfied with less food. You can also engage yourself in a conversation with others. This way you will spend more of your time talking instead of eating.
3. Stay Hydrated with Plain Water
It is very important to keep your body staying hydrated at all times, as dehydration may cause the mistake for feelings of hunger and entice you to consume more food. Instead of choosing soft drinks which are high in sugar, water is the ideal drink of choice to quench your thirst because it has zero calories and also helps with weight control. Drinking a glass of water before every meal can also fill your stomach and reduce the amount of food you consume. Lastly, drinking enough water can help to flush out the wastes accumulated from all the feasting.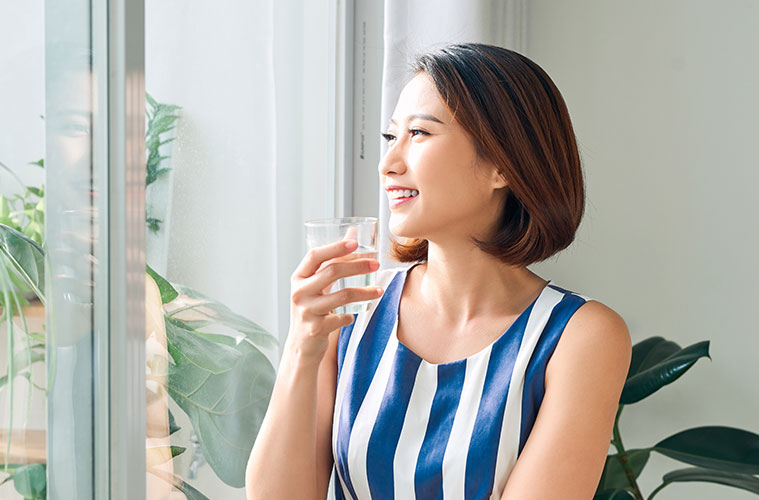 4. Stay Active
Just because it's Chinese New Year, it doesn't mean that you can just sit around all day with nothing to do. It can be difficult to stick to a workout routine during this festive season. You can take every opportunity to keep your butt away from that chair. You can try going for a walk with your family members after the reunion dinner or do some simple exercises at home. However, if your typical gathering is mostly just sitting, eating, and chit-chatting, then just take every chance to walk around (especially after eating) and stay busy.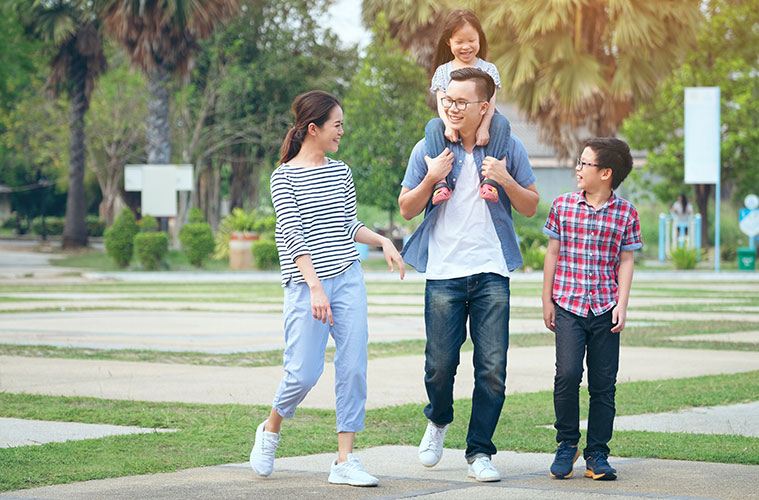 5. Go for the Healthier Choice
Sipping an ice-cold beverage after a snack or a good meal can be satisfying. Instead of soft drinks, you can opt for beverages with lesser sugar or with the Healthier Choice logo. You can also choose other snacks, such as oranges or nuts which are healthier. Keep yourself busy by removing the orange skins so you can avoid indulging in more than one serving of a high-calorie snack.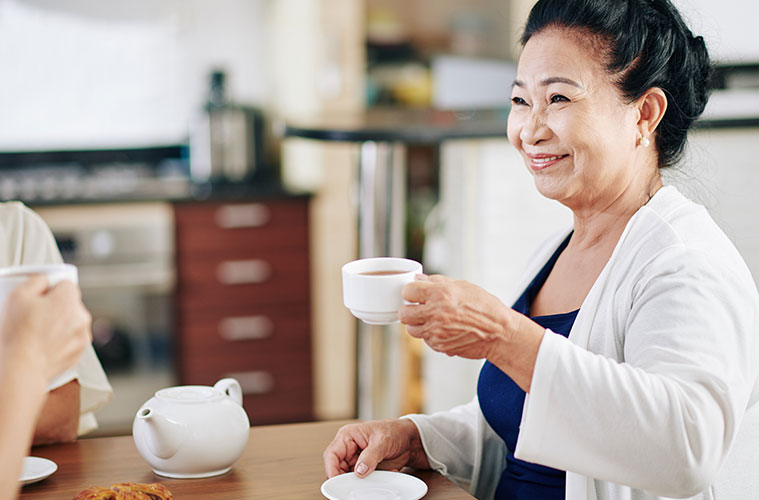 In order to enjoy all the good foods and drinks during this festive season without any guilt, you may like to consider taking below natural health supplements:
LABO Nutrition Mulbiotic (sachets) and (capsules)
LABO Nutrition Mulbiotic is a natural sugar blocker that helps to regulate blood glucose levels. Formulated with 3 superfoods - Organic Mulberry Leaf Extract enhanced with a proprietary synbiotic blend of shelf-stable LactoSpore® Probiotic and Fenumannan® prebiotic, Mulbiotic helps reduce sugar absorption after a high-carb meal and accelerates glucose metabolism to keep blood glucose levels within the healthy zone. It is free of refined sugar, caffeine, preservatives, coloring and flavoring, 100% pure & organic. Mulbiotic also contains probiotics and prebiotics that help with digestion. It is a keto- and vegan- friendly formula, highly recommended for anyone who has a sweet tooth or must have carbohydrates in every meal, as well as for those with blood glucose concerns. With a daily intake of Mulbiotic, you can enjoy your favorite foods with peace of mind knowing your blood glucose would not spike erratically after a carbo-rich or sugary meal.
In addition, Mulbiotic is packed with many vitamins and minerals, particularly vitamin C, iron and modest amounts of potassium, vitamins E and K. Vitamin C is an essential nutrient for skin, blood vessels, cartilage and muscles. Iron is a crucial mineral for transporting oxygen throughout the body, while potassium is imperative for lowering blood pressure and the risks of heart disease. Vitamin E is an antioxidant that protects against oxidative stress and vitamin K is indispensable for blood clotting and bone building. On top of these, Mulbiotic is also rich in various types of antioxidants, including anthocyanins, cyanidin, chlorogenic acid, rutin, and myricetin, which collectively help suppress oxidation of LDL (bad) cholesterol and reduce the risk of heart diseases and other chronic conditions.
AFC LipoBLOCK
AFC LipoBLOCK is a Super Fat Blocker that binds and eliminates up to 300% of fats. It triggers fast fat-binding actions to wrap, absorb and expel excess fats and calories. LipoBLOCK contains fat absorbing fibre which instantly binds and traps fat, it can help to keep your calorie intake in check while allowing you more freedom while eating. It is 100% safe, natural, no caffeine and is extracted from shellfish.