08 Oct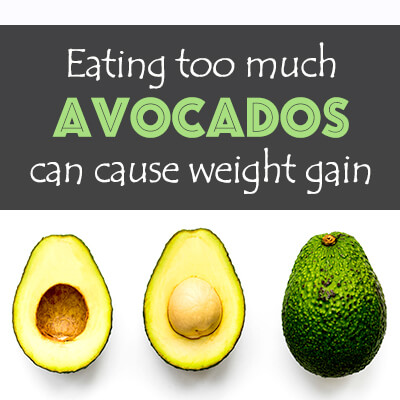 It is no doubt that avocado is a superfood that is incredibly nutritious. It is loaded with 20 different vitamins and minerals, which include potassium (helps lower blood pressure), antioxidants like lutein and zeaxanthin (essential for eye health), as well as folate (vital for cell repair and during pregnancy). Avocado also provides vitamins B, C and E that help your body fight off infection.
However, getting carried away with too much avocados can cause weight gain! Avocados have the highest fat content among fruits. On average, a medium-sized avocado comprises 24g of fat and has a whopping 240 calories! A 100g of avocado is equivalent to 160 calories while strawberries of the same weight only contain 32 calories. Although majority of the fat in avocados is oleic acid ("good fats" that helps lower your risk of heart disease and reduce inflammation), the fat and calories still add up to your daily fat quota.
So What Should You Do?
You should monitor your total calorie intake when consuming avocados as the amount of calories in 1 whole avocado alone is equivalent to a plate of economic fried bee hoon and a piece of deep fried chicken chop (with skin)!
*Those who are allergic to latex should avoid eating avocados.