04 Jan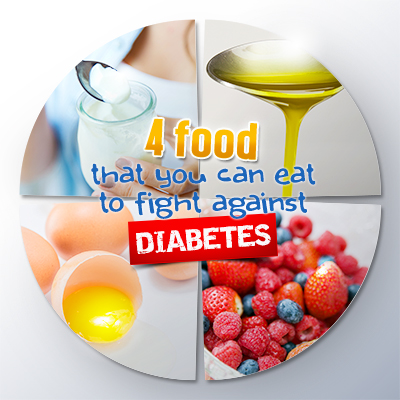 1) Adding more probiotics and unsweetened yoghurt to your diet helps stable blood sugar level. Research found people with diabetes who regularly took probiotics saw an average 16 point reduction in their fasting blood sugar. Some studies also found that taking probiotics may improves insulin sensitivity.
2) Eating at least 4 medium sized eggs per week may be beneficial in controlling diabetic conditions, according to The American Journal of Clinical Nutrition. According to research, eggs contain many nutrients that support glucose metabolism.
3) Fresh berries such as blue berries and strawberries are packed with antioxidants, vitamins, fiber, and are low in Glycemic Index (GI). However, fruit juice do not appear to have the same effect.
4) Good fats such as omega-3 supports heart health and reduces risk of Type 2 diabetes according to article by American Diabetic Association.