• Reduces negative effects of mental and physical stress
• Promotes positive moods
• Supports healthy inflammatory response
• Provides antioxidant protection
• Supports healthy ageing
• Maintains healthy liver function and supports detoxification
• Regulates kidney function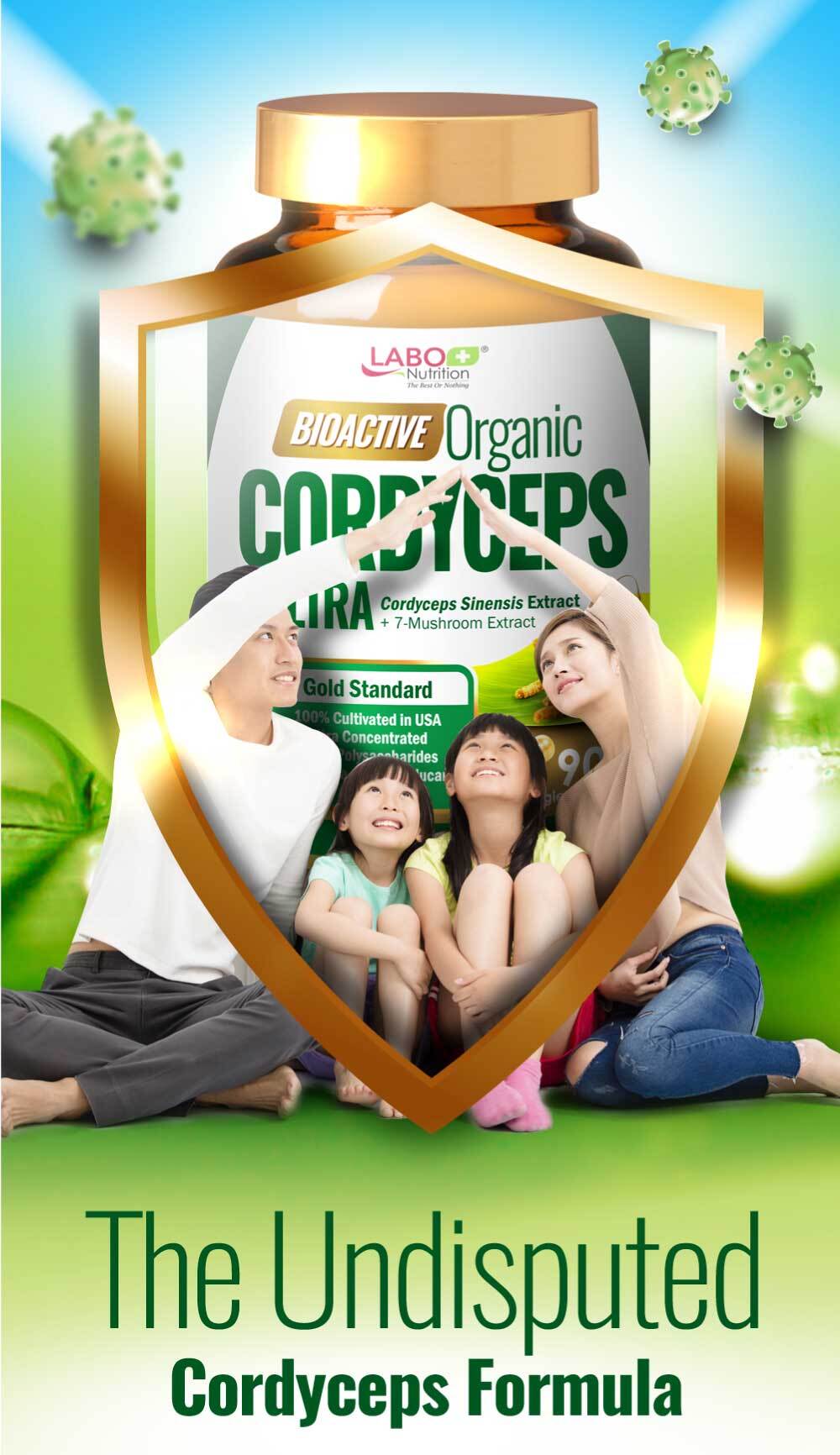 Bioactive Organic Cordyceps Ultra is an unprecedented formula made with 100% organic American-grown Cordyceps sinensis extract and an ultra-concentrated 7-mushroom blend.
Comprising the most sought-after Agaricus blazei, Trametes versicolor, Ganoderma lucidum, Grifola frondosa, Lentinula edodes, Cordyceps sinensis and Cordyceps militaris, this potent recipe is certified organic and provides over 200 different immune-active heteropolysaccharides (including soluble 1-3, 1-6-beta-glucans) derived from a proprietary extraction technology and enzymatic process. Bioactive Organic Cordyceps Ultra helps to support and boost the body's natural immune defences.
• Supports healthy blood pressure, glucose, triglycerides & cholesterol levels
• Supports healthy inflammatory response
• Provides antioxidant protection & supports healthy ageing
• Supports compromised immunity due to intensive therapy
• Supports skin elasticity, hydration and smoothness
• Supports sexual health