Ingredients per 1 softgel
NKO Original Krill Oil 500mg (contains 280mg Phospholipids, 135mg Omega-3 Fatty Acids (75mg EPA and 35mg DHA), 43mcg Astaxanthin), Choline 35mg
1 to 2 softgels daily with water
For joint health: 1 softgel daily
For heart health & healthy cholesterol: 2 softgels daily for the first 3 months, 1 softgel daily thereafter for maintenance
For brain health: 1 softgel daily
For liver health: 2 softgels daily for the first 3 months, 1 softgel daily thereafter for maintenance
For eye health: 2 softgels daily for the first 3 months, 1 softgel daily thereafter for maintenance
For skin health: 2 softgels daily for the first 3 months, 1 softgel daily thereafter for maintenance
For women's wellness: 4 softgels daily for the first month; cyclic intake thereafter 8 days prior to and 2 days during menstruation
What is the difference between Perfect Krill EX and Perfect Krill?
PERFECT KRILL EX is the enhanced formula of Perfect Krill. The krill oil in PERFECT KRILL EX is extracted Using proprietary & exclusive technology to extract t, resulting in higher phospholipids and choline content. Phospholipids are a major structural component of all cell membranes to help maintain their strength, integrity and flexibility. In addition, phospholipids are also responsible for transporting long chain omega-3s EPA and DHA efficiently and directly into every cell of the body and across the blood brain barrier. Choline is vital for cell structure, function and signaling and contributes to cardiovascular, brain and liver health. Yet, 90% of the population are not managed to achieve an adequate daily intake of choline. Krill oil remains a good option to help increase body's choline levels. Choline in krill oil is found in the form of phosphatidylcholine (PC), which has been shown to be 12X better than a choline salt in raising blood choline levels.
Who needs PERFECT KRILL EX?
PERFECT KRILL EX is highly recommended for the following individuals:
• Heart health concern, unhealthy blood glucose or lipid profile
• Fatty liver concerns
• Poor cognitive function (e.g. memory) or emotional health
• Dry, inflamed eyes or high eye pressure
• Joint discomfort
• Poor lung health or asthma
• Poor intestinal health or inflamed intestines
• Sunburn, excessive sun exposure or dry & rough skin
• Women coping with physical and emotional symptoms associated with women's cycle
• Overweight or obese
• Athletes or physically active
• Poor sleep quality
What makes PERFECT KRILL EX the ideal omega-3 supplement as compared with other krill oil and fish oil?
PERFECT KRILL EX's phospolipids and advanced delivery system allows it to be more easily absorbed compared with other omega-3 sources. It is up to 2.5 times better in bioavailability than fish oil and yields a ORAC (Oxygen Radical Absorbance Capacity) value of 47 times higher than fish oil due to the presence of super antioxidant, astaxanthin. This also prevents it from oxidizing or becoming rancid. Sourced from the deep oceans in the Antartica, PERFECT KRILL EX ensures quality oil with minimal toxins and heavy metals. Its unique patented extraction process also makes it better in bioavailability compared with other krill oils in the market.
What should I look out for when choosing a krill oil supplement?
Pure krill oil supplements ensures that our body is able to better absorb and utilise its omega-3 content. However, there are some supplements that contain a mixture of fish and krill oil. Although this will allow the omega-3 content to be higher than pure krill oil, the absorbability may differ due to the different structure of the different omega-3 content. Choose trusted sources that have been widely supported by patents and clinical trials.
Why is the DHA and EPA content in krill oil lesser than fish oil?
Scientific tests indicate that even though PERFECT KRILL EX contains less DHA and EPA than fish oil, it is more bioavailable and effective due to its phospholipid content. Phospholipids assist in the uptake of the krill oil's DHA and EPA into body cells and tissues.
Are there any known side effects with PERFECT KRILL EX ? Is it suitable for long-term consumption?
There are no known side effects associated with the daily consumption of PERFECT KRILL EX when taken as directed, except if one is allergic to shellfish. However, dietary supplements are not a substitute for a healthy diet and lifestyle. It is recommended for long-term consumption for optimal health.
Increase omega-3 index
Omega-3 index is a measure of the amount of EPA and DHA in the blood, specifically the red blood cell membranes. A high omega-3 index indicates an excellent state of health and well-being, while a low omega-3 index suggests a higher risk of sudden cardiac death.
In a clinical trial, a total of 300 volunteers with "borderline high" or "high" blood triglyceride levels were divided into 5 groups. Their diets were supplemented with Superba krill oil at either 0.5, 1, 2 or 4 g per day or placebo (olive oil) for 12 weeks. Compared to placebo group, those administered with krill oil had a statistically significant 10% reduction in serum triglycerides and remarkable improvements in omega-3 index. Subjects taking 4 g of krill oil daily increased their omega-3 index from 3.7% to 6.3%.
Heart Health
Krill oil contains omega-3 fatty acids, particularly EPA and DHA that are available in phospholipid structure, allowing it to be readily absorbed by the body. It is also more efficient in supporting healthy blood lipid profile and heart health compared with conventional fish oil.
Joint Health
Krill oil helps to promote joint health and flexibility by reducing plasma C-reactive protein, a key marker of joint inflammation.
Brain Health
Krill oil is rich in omega-3 and phospholipids which are vital nutrients that support healthy cognitive functions especially in promoting better concentration and focus.
Krill oil provides antidepressant-like effects. The synergy of various components in krill oil, such as omega-3 phospholipids and astaxanthin plays a role in combating depression.
One way of measuring the state of depression in rodents is the Forced Swimming Test (FST). The immobility time (passive floating in water) is a measure of depression-like behaviour (learned helplessness). The group which was given krill oil showed decrease in the duration of immobility compared to control group.
Women's Health
Krill oil helps to relieve physical and emotional symptoms associated with women's menstrual cycle.
Liver Health
Krill oil helps reduce liver triglyceride (fat). These effects were associated with a lower concentration of anandamide (AEA) in the liver, which in turn was associated with lower levels of arachidonic acid in membrane phospholipids. AEA is the endocannabinoid responsible for non-alcoholic liver triglyceride (fat) deposition in rodents. These results suggest that beneficial effects of krill oil are the result of changes in membrane fatty acid composition.
Eye Health
Krill oil helps soothe dry eye symptoms by reducing OSDI score*, ocular bulbar redness (eye redness)and proinflammatory cytokines (IL-17A).
*The Ocular Surface Disease Index (OSDI) is a 12-item scale for the assessment of symptoms related to dry eye disease and their effect on vision, with higher scores representing greater disability.
Intestinal Health
Krill oil reduces intestinal inflammation by weakening adhesion and invasion of harmful bacteria (e.g. E. coli) in intestinal lining cells and reducing proinflammatory cytokines (TNFα).
Weight Management
Krill oil significantly reduces circulating anandamide (AEA) and 2-arachidonoylglycerol (2-AG) in obese subjects. An increase of AEA and 2-AG is associated with weight gain. Circulating 2-AG levels in obese individuals strongly correlate with visceral adipose tissue, high triglyceride levels, low HDL-cholesterol levels and indices of insulin resistance.
Sport and Performance
Krill oil significantly increases PBMC IL-2 production and NK cell cytotoxic activity 3 hours post-exercise compared to placebo, indicating that krill oil improves immune function in the recovery period after exercise.
References:
1 Clinical study report. No. BTS 275/07. February 16, 2009. Esslingen, Germany.
2 Bunea R et al. Altern Med Rev 2004; 9(4):420-8.
3 Deutsch L. J Am Coll Nutr 2007; 26(1): 39-48.
4 Massrieh W. Lipid Technology 2008; 20 (5): 108-11.
5 Sampalis, F., et al. Altern Med Rev 2003; 8(2): 171-179.
6 Lipids Health Dis. 12: 6 (2013)
7 J Nutr. 139(8): 1495-1501 (2009)
8 Ophthalmology. 124(1): 43-52 (2017)
9 Dig Liver Dis. 48(1): 34-42 (2016)
10 Nutr Metab (Lond). 8(1): 7 (2011)
11 PLoS One. 10(9): e0139174 (2015)
Results may vary according to individual's condition
Unity Popular Choice and Award Winner for 6 consecutive years (2015-2020)
Research Proven Health Benefits of Krill Oil / Omega-3s
Heart health:
Both omega-3s and choline in krill oil work synergistically to maintain heart health. Omega-3s help improve blood lipid profile, while high choline intake is associated with a reduced risk of heart disease.
Increase omega-3s, reduce omega-6: omega-3 ratio, improve omega-3 index (Lipids Health Dis. 12:178 (2013), PLoS One. 11(10): e0162769 (2016))
What is omega-3 index? Watch this video: https://youtu.be/AKGniMVWsTI
Reduce triglycerides, total cholesterol & LDL and increase HDL levels (Altern Med Rev. 9(4): 420-428 (2004), Nutr Res. 34(2): 126-133 (2014), Nutr Rev. 75(5): 361-373 (2017))
Reduce fat content in heart (J Nutr. 139(8): 1495-1501 (2009))
Reduce high blood pressure (J Sci Food Agric. 97(4): 1143-1148 (2017))
Reduce fasting glucose, an important marker of cardiovascular risk (J Nutr Sci. 7: e3 (2018))
Reduce high-sensitivity C-reactive protein (hs-CRP*), a marker of inflammation (Arch Med Sci. 12(3): 507–512 (2016))
Improve endothelial & vascular function and reduce risk for cardiovascular disease (CVD) (BMJ Open Diabetes Res Care. 3(1): e000107 (2015), Atherosclerosis. 212(2): 580-585 (2010))
(Omega-3s) Reduce the levels of homocysteine¥ (Nutr Metab Cardiovasc Dis.20(5):326-331 (2010))
Provide antioxidant benefits due to astaxanthin
*hs-CRP is produced by the body when blood-vessel walls are inflamed. The higher the levels of hs-CRP, the higher the levels of inflammation tend to be and the higher the risk of CVD.
¥A high level of homocysteine is a risk factor for heart disease.
Blood glucose:
Lowering blood sugar levels helps reduce the risk of cardiovascular disease. According to a study, krill oil is more effective than consuming fish alone at reducing blood glucose levels (J Nutr Sci. 7: e3 (2018))
Reduce blood glucose levels (Altern Med Rev. 9(4): 420-428 (2004))
Enhance insulin sensitivity (Lipids Health Dis. 14: 88 (2015))
Liver health:
Choline works with omega-3s to maintain healthy liver function by moving fat out of the liver and reduce the risk of nonalcoholic fatty liver disease. In this way, the liver is freed up to perform its vital functions of regulating levels of nutrients in the blood and detoxification.
Reduce fat content in the liver (J Nutr. 139(8): 1495-1501 (2009), J Hepatol. 56(4): 944-951 (2012))
Reduce lipid and cholesterol synthesis pathway in liver (Front Genet. 2: 45 (2011))
Reduce glucose production pathway in liver (Front Genet. 2: 45 (2011))
Increase activity of mitochondrial respiratory chain (Front Genet. 2: 45 (2011))
Brain health:
Phospholipids helps transport omega-3s (EPA & DHA) through the blood brain barrier. Omega-3s are important for maintenance of normal brain function. They play vital roles in the proper structure and function of brain cell membranes. Low levels of omega-3s have been linked to several cognitive disorders, including Alzheimer's disease, depression, ADHD etc.
Facilitate learning processes (Lipids Health Dis. 12: 6 (2013))
Improve cognitive function in the elderly, including memory and calculation (Clin Interv Aging. 8:1247-1257 (2013))
(Omega-3) Slow cognitive decline in the elderly (Nat Clin Pract Neurol. 5(3): 140-152 (2009))
(Omega-3) Protects against chronic sleep-deprivation induced memory impairment (Life Sci. 227: 1-7 (2019))
Provide antidepressant-like effects (Lipids Health Dis. 12: 6 (2013), Psychiatry Res. 229(1-2): 485-489 (2015)), Eur Neuropsychopharmacol. 13(4): 267-271 (2003)) (Symptoms of depression include sadness, lethargy and a general loss of interest in life)
(Omega-3) Reduce anxiety symptoms (Brain Behav Immun. 25(8): 1725-1734 (2011)) (Anxiety is characterized by constant worry and nervousness)
(Omega-3) Improve psychiatric disorders, including schizophrenia (Drugs. 65(8): 1051-1059 (2005)) and bipolar disorder (Expert Rev Neurother. 11(7): 1029-1047 (2011))
Improve conditions of ADHD, including ability to concentrate, working capacity, social skills and planning skills (Press release: Laval, Quebec, Canada, January 4th, 2007)
(Omega-3) Support healthy brain function (Indian J Pediatr. 72(3): 239-242 (2005))
Eye health:
Omega-3s play an important role in eye health. DHA is naturally concentrated in the retina of the eye and helps promote retinal and macular health, in addition to relieve eye discomforts.
Soothe dry eye symptoms (Ophthalmology. 124(1): 43-52 (2017))
Reduce eye inflammation (Ophthalmology. 124(1): 43-52 (2017))
(Omega-3) Reduce intraocular pressure (fluid pressure inside the eye) (Transl Vis Sci Technol. 7(3): 1 (2018)) (Elevated intraocular pressure (IOP) is the major modifiable risk factor for glaucoma, a sight-threatening eye disease)
(Omega-3) Support eye health and function (Indian J Pediatr. 72(3): 239-242 (2005), Prog Retin Eye Res. 24(1): 87-138 (2005))
Joint health:
Omega-3s are necessary for optimal joint function. EPA and DHA helps regulate body inflammation, which is crucial for maintaining joint comfort and protecting the joints throughout the life.
Reduce joint pain, swelling, stiffness and functional impairment and improve range of motion (J Am Coll Nutr. 26(1): 39-48 (2007), PLoS One, 2016. 11(10): p. e0162769), BMC Musculoskelet Disord. 11: 136 (2010))
Reduce chronic inflammation (CRP) (J Am Coll Nutr. 26(1): 39-48 (2007))
Lung health:
Omega-3s are commonly thought to be anti-inflammatory nutrients and may play a role in lung health.
(Omega-3) Reduce risk of asthma (PLoS One. 8(11): e80048 (2013), Am J Clin Nutr. 97(1): 181–186 (2013)) (Asthma is a chronic lung disease with symptoms like coughing, shortness of breath and wheezing)
Intestinal health:
Krill oil has an effect on the gastrointestinal system, namely due to the anti-inflammatory properties of omega-3s.
Manage bacterial infection and reduce intestinal inflammation (Dig Liver Dis. 48(1): 34-42 (2016))
Skin health:
Omega-3s make up an important part of every skin cell in the body. They help keep the skin healthy, protect against premature aging and sun damage.
(Omega-3) Protects the skin from UV radiation injury (J Clin Med. 5(2): 23 (2016), Exp Dermatol. 20(7): 537-543 (2011))
(Omega-3) Reduce UV-induced erythema (redness of the skin) and sunburn sensitivity (Arch Dermatol Res. 284(4): 219-221 (1992), Carcinogenesis. 24(5): 919-925 (2003))
(Omega-3) Reduce UV-induced inflammatory response & immunosuppression in the skin (J Clin Med. 5(2): 23 (2016)) (Even at levels that may not cause sunburn, UV radiation causes cellular damage that induces inflammation and suppresses the immune system in the skin)
May reduce skin cancer risk (Carcinogenesis. 24(5): 919-925 (2003))
Help maintain skin moisture & elasticity and keep the skin smooth & soft
Women health:
Krill oil, especially omega-3s are essential for women's health.
Reduce menstrual cramps (Altern Med Rev. 171-179 (2003))
Reduce premenstrual symptoms such as irritable, depression, overwhelmed, stress, breast tenderness, bloating etc. (Altern Med Rev. 8(2): 171-179 (2003))
Weight management:
Omega-3s and choline have many potential health benefits, including weight management.
Reduce plasma endocannabinoid anandamide (AEA) and 2-arachidonoylglycerol (2-AG) levels, which is associated with weight gain (Nutr Metab (Lond). 8(1): 7 (2011))
Support lipid-lowering effects in mildly overweight / obese individuals (Arch Med Sci. 12(3): 507–512 (2016); Lipids Health Dis. 12: 78 (2013))
Reduce waist/hip ratio and visceral fat/skeletal muscle mass ratio (Lipids Health Dis. 12: 78 (2013))
(Omega-3) Reduce body weight (Acta Cardiol. 64(3): 321-327 (2009))
Sports & Performance:
Excessive free radical production and trauma during high-intensity exercise leads to an inflammatory state. This can be counteracted by intake of omega-3s, which are known to have anti-inflammatory properties. Since choline is important in nerve signaling, it may be especially beneficial in muscle function and sport performance.
Increase markers of immune function after exercise (PLoS One. 10(9): e0139174 (2015)) (Sickness affects training and performance. Having a well-functioning immune system is vital for athletes to perform optimally)
Attenuate oxidative stress induced by exhaustive physical exercise in athletes (J Human Kinetics. 25: 49-57 (2010))
(Omega-3) Improve endurance capacity by reducing the oxygen cost of exercise (Int J Sport Nutr Exerc Metab. 27(4): 335-343 (2017)
(Omega-3) Reduce muscle damage and inflammation following an eccentric exercise (J Strength Cond Res. 28(10): 2768-2774 (2014))
Support healthy heart for better endurance
Sleep quality:
Not only benefiting the brain, heart and other organs, omega-3s also have a positive impact on sleep.
(Omega-3) Regulate levels of melatonin, a hormone plays a role in sleep (J Nutr. 138(9): 1719-1724 (2008))
(Omega-3s) Regulate levels of norepinephrine, a stress hormone (Nutrition. 21(6): 705-710 (2005))
(Omega-3) Reduce wake episodes and improve length of sleep (J Sleep Res. 23(4): 364-388 (2014))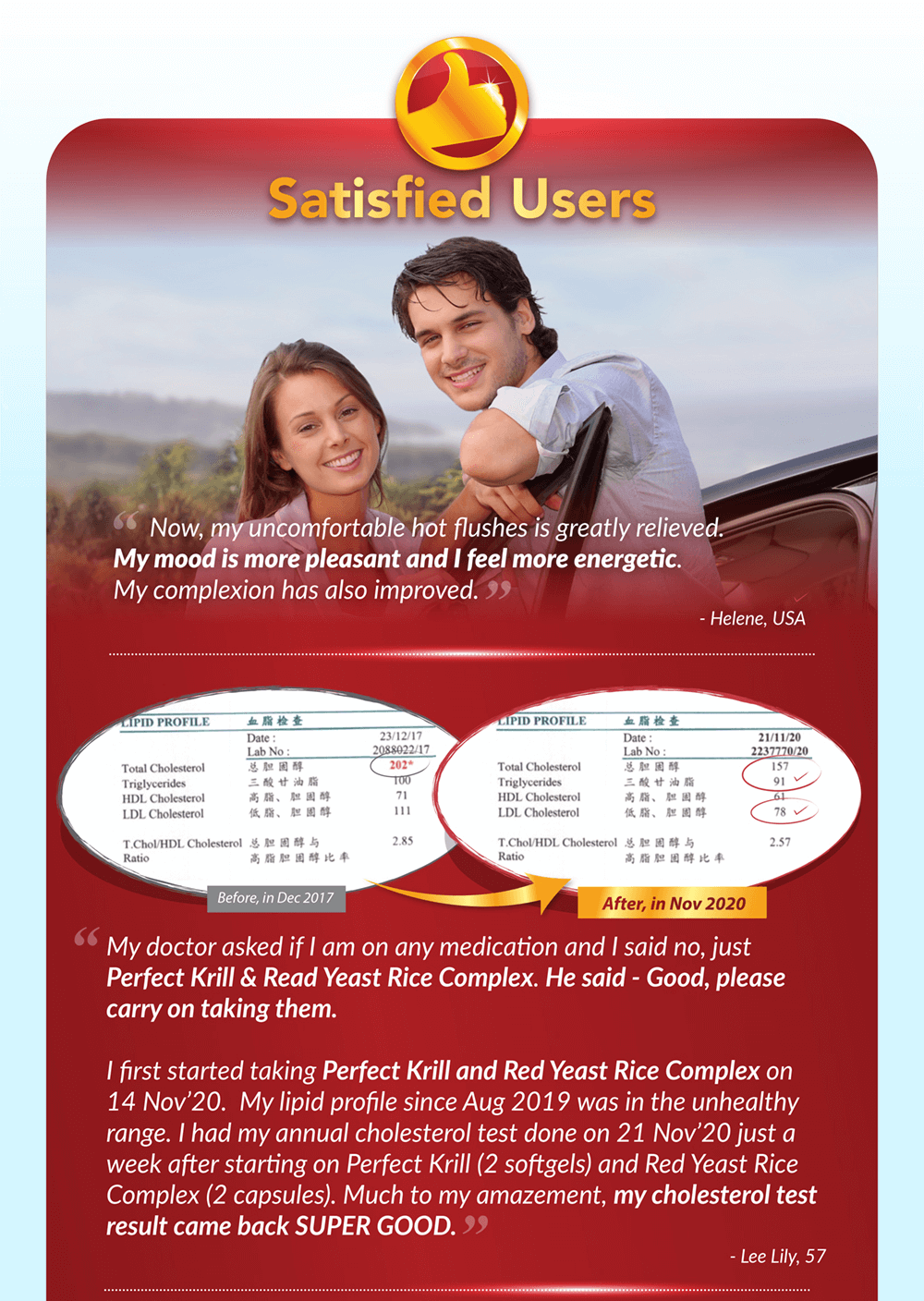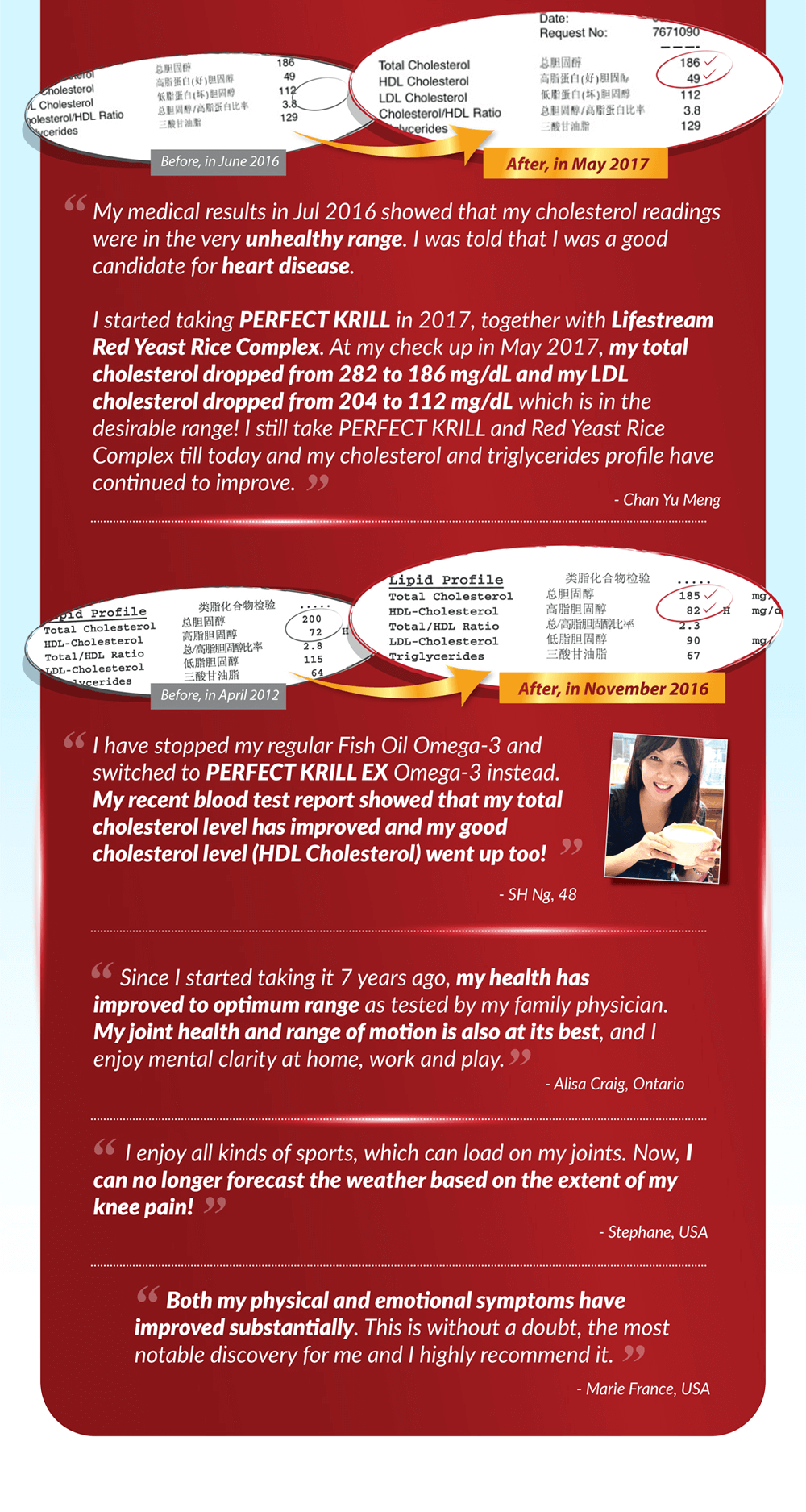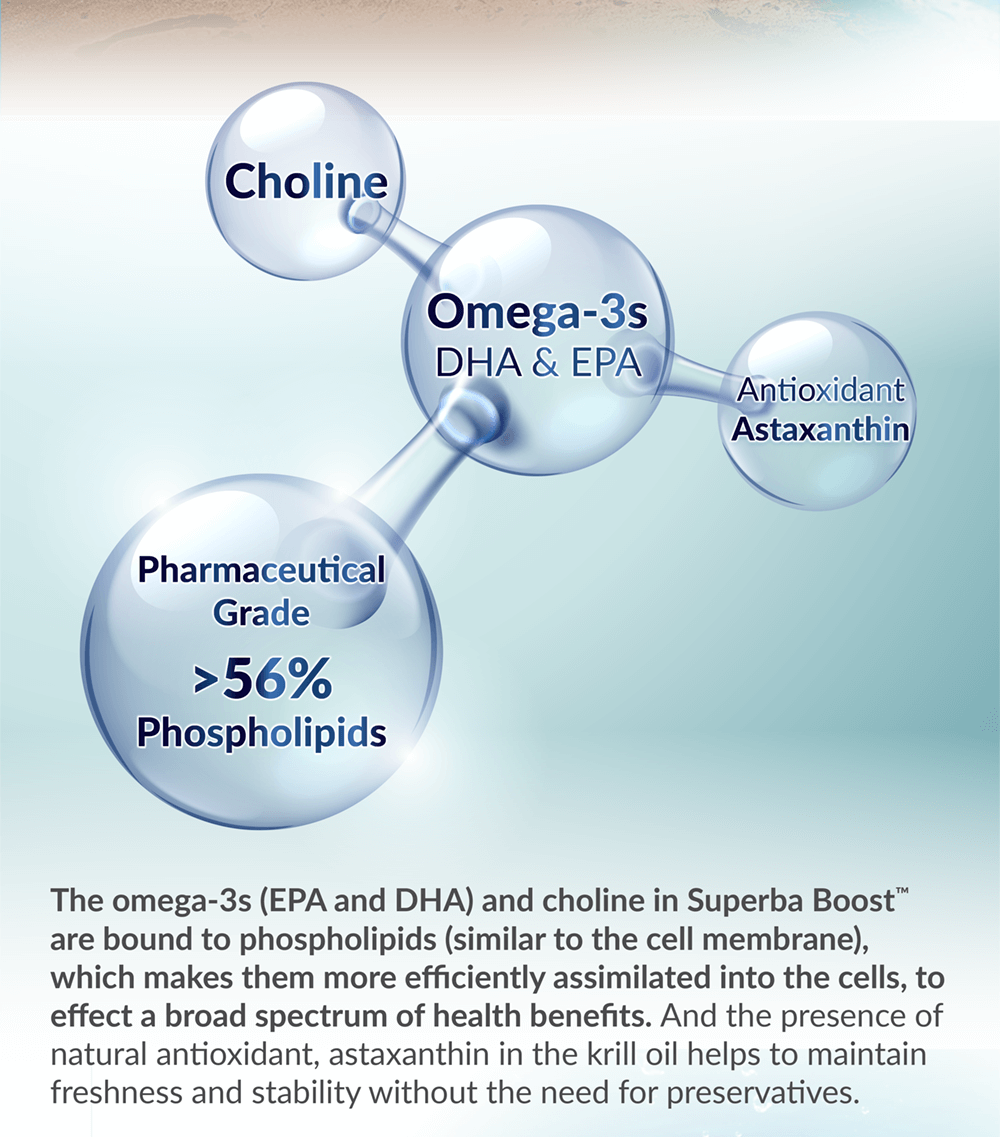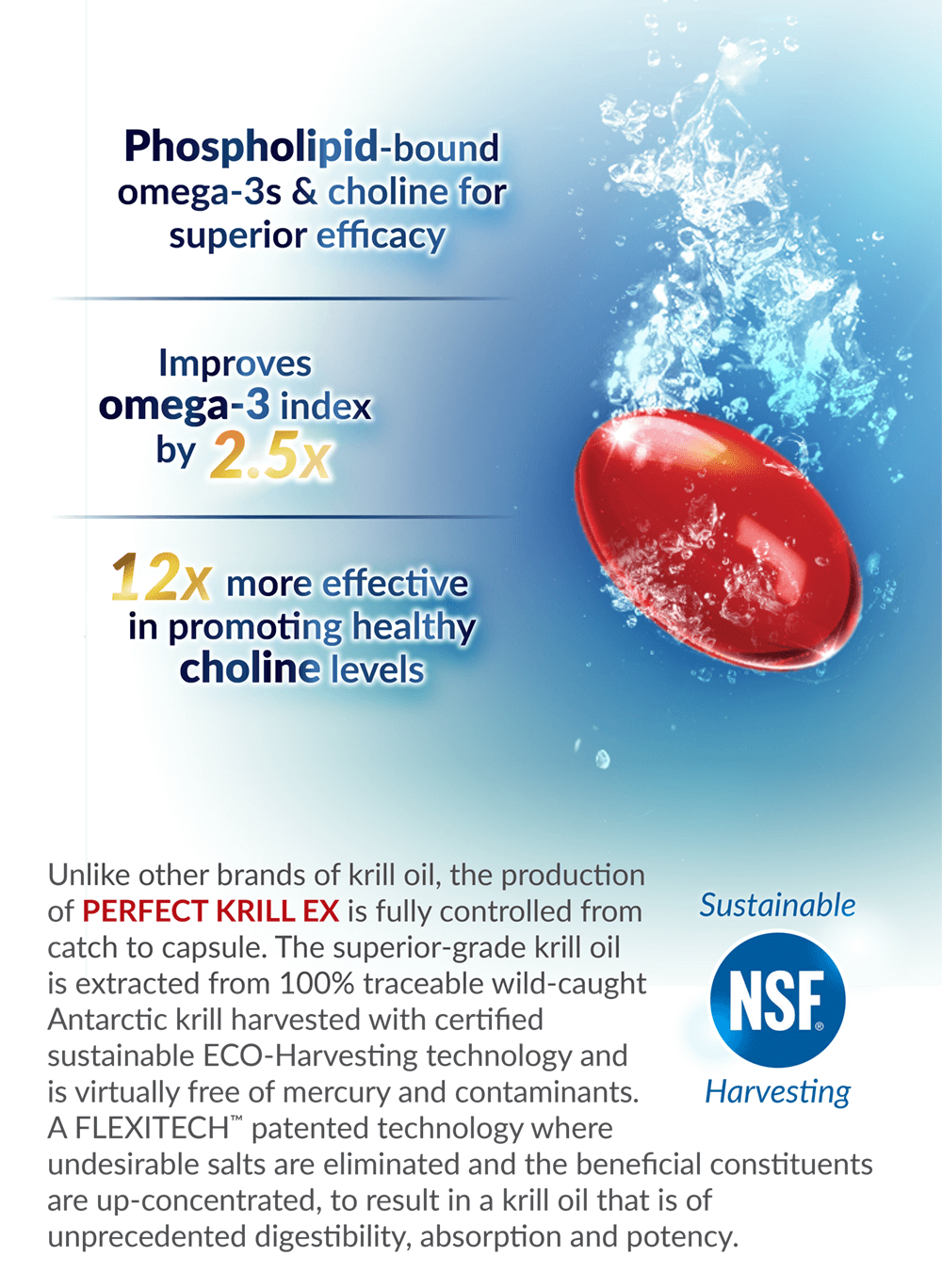 This video takes you on the journey of Superba krill from catch to capsule
http://video.akerbiomarine.com/superba-krill-from-catch-to-capsule?start=441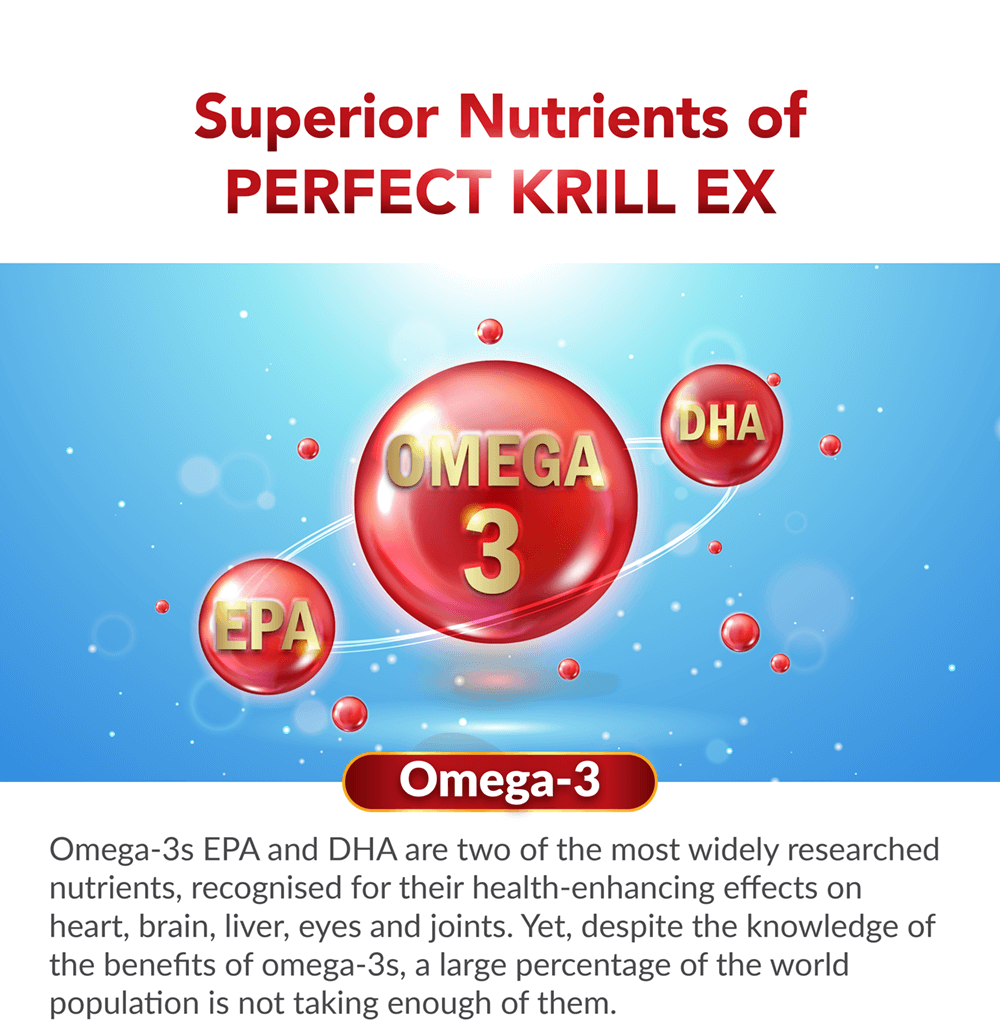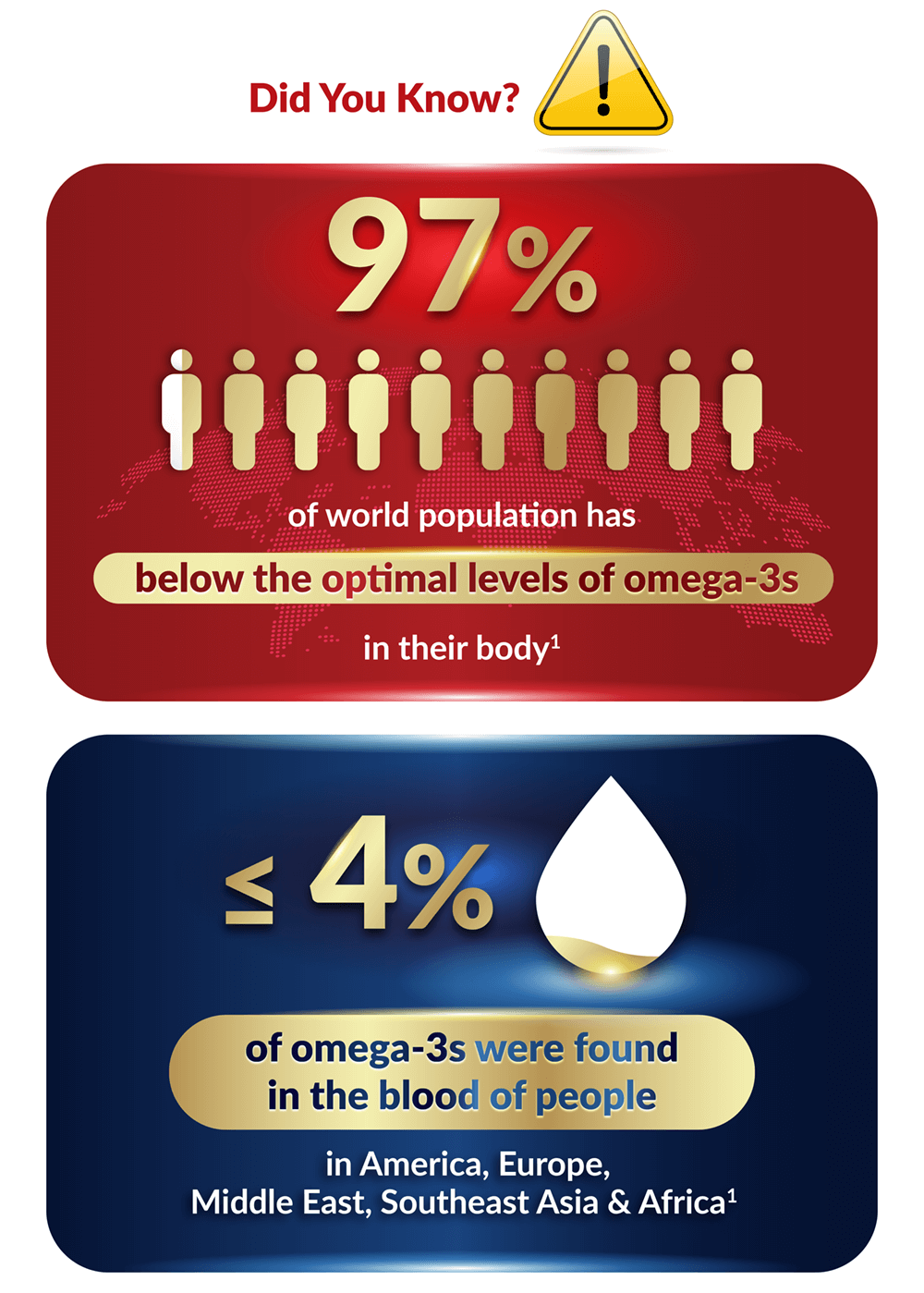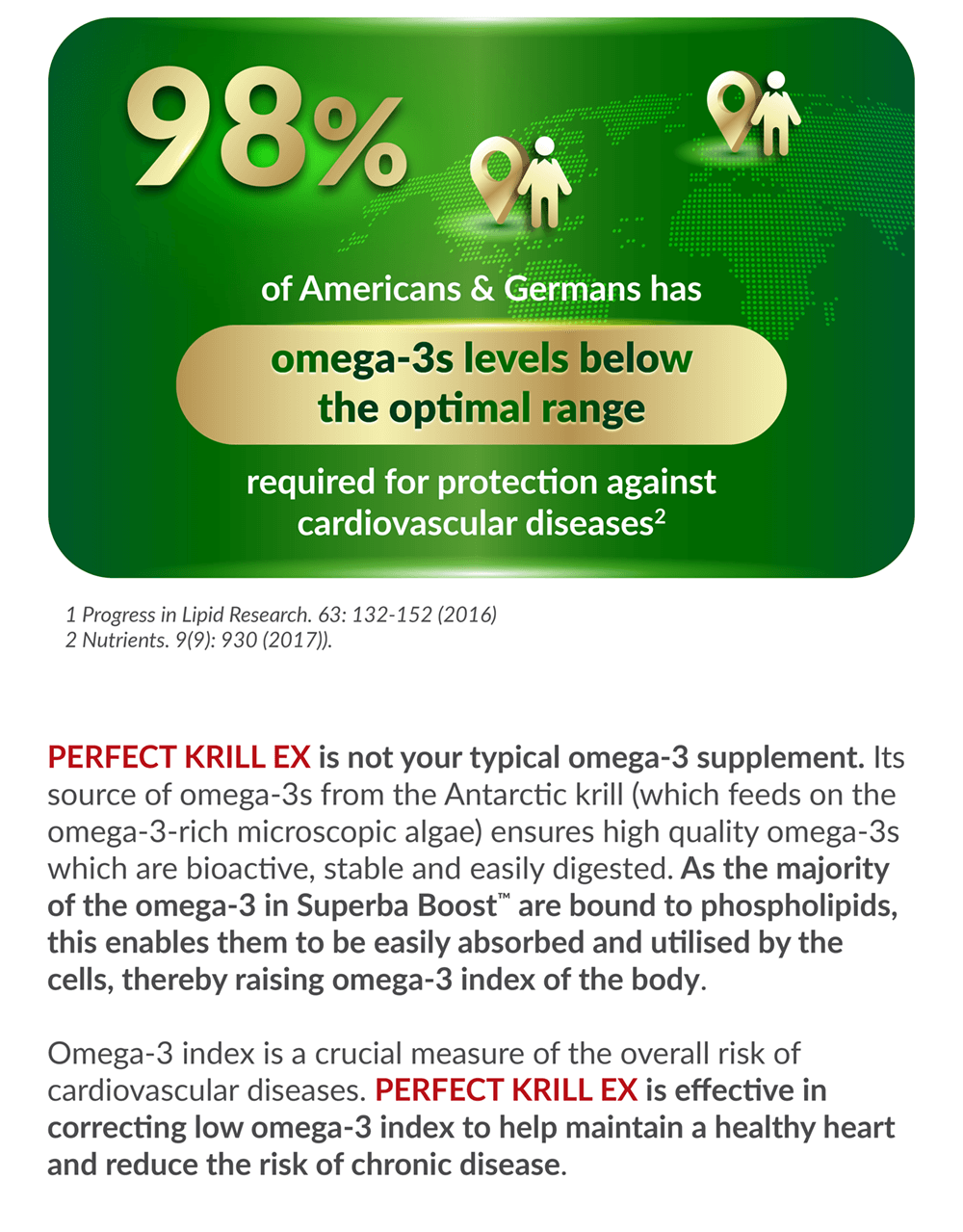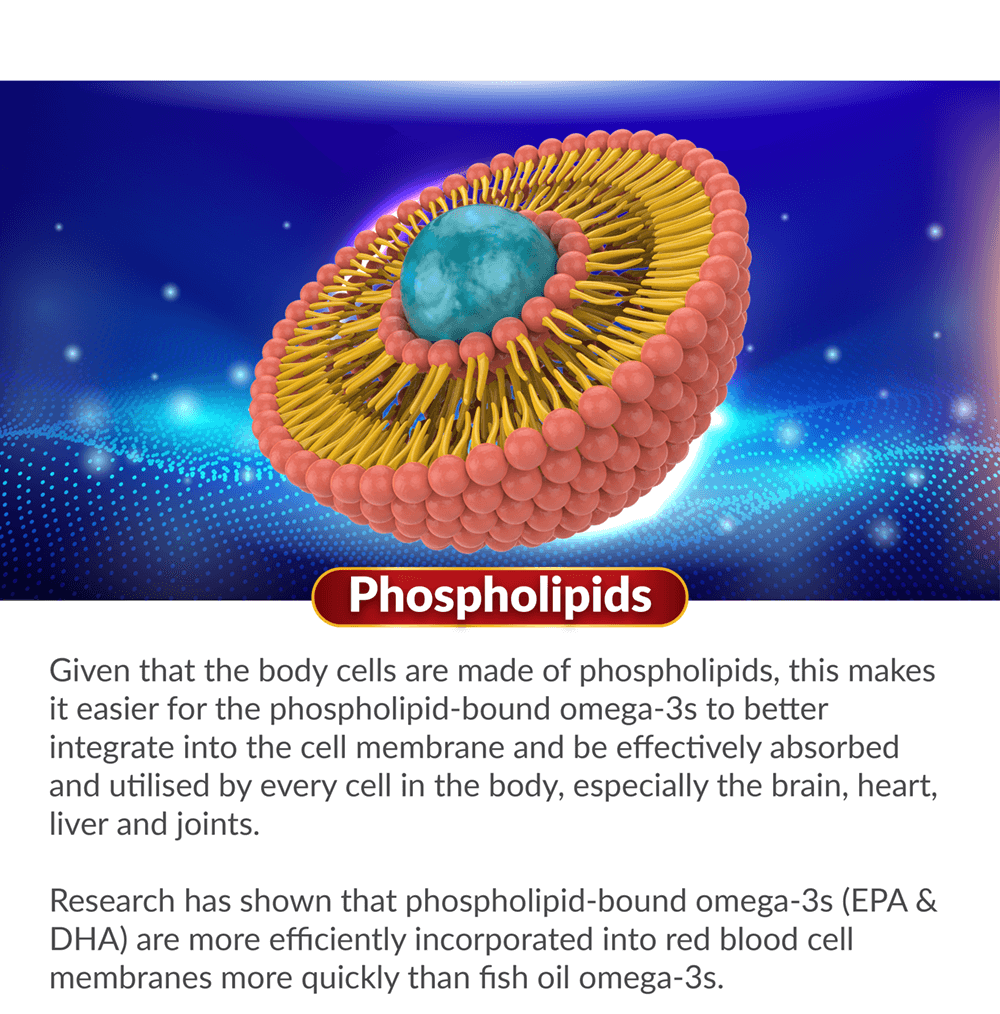 This video demonstrates the efficiency of phospholipid-bound-omega-3s
http://video.akerbiomarine.com/the-phospholipid-advantage-1?start=60

This video demonstrates the krill oil advantage over fish oil
http://video.akerbiomarine.com/the-difference-between-krill-oil?start=0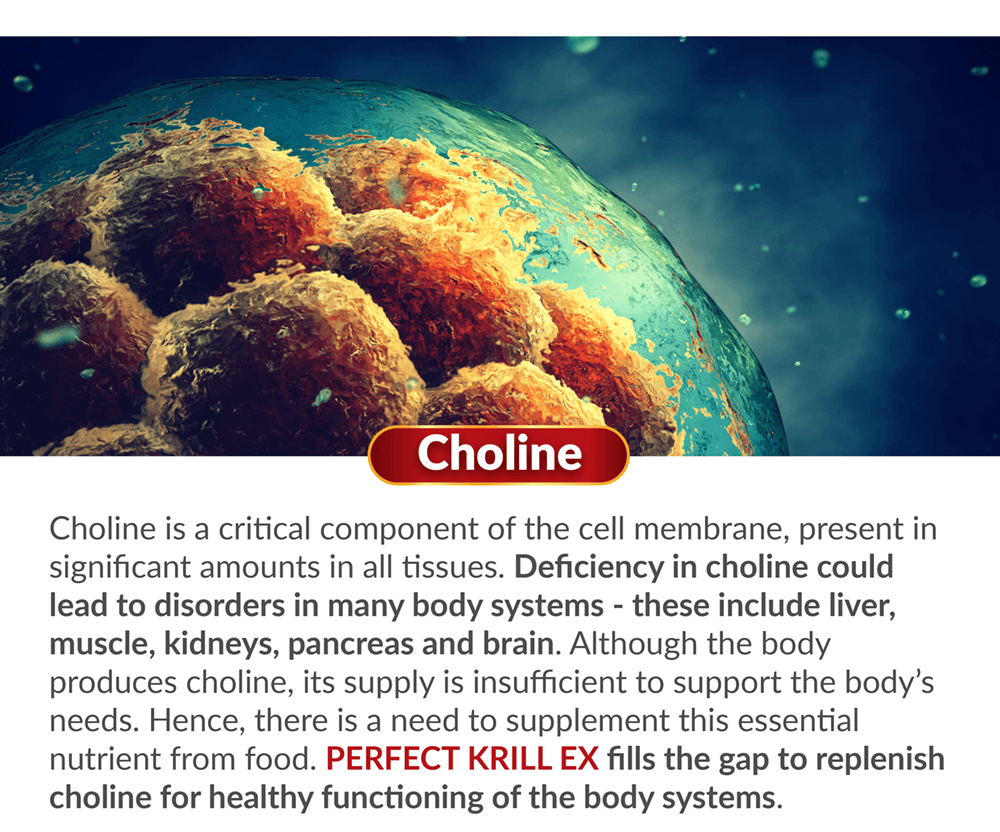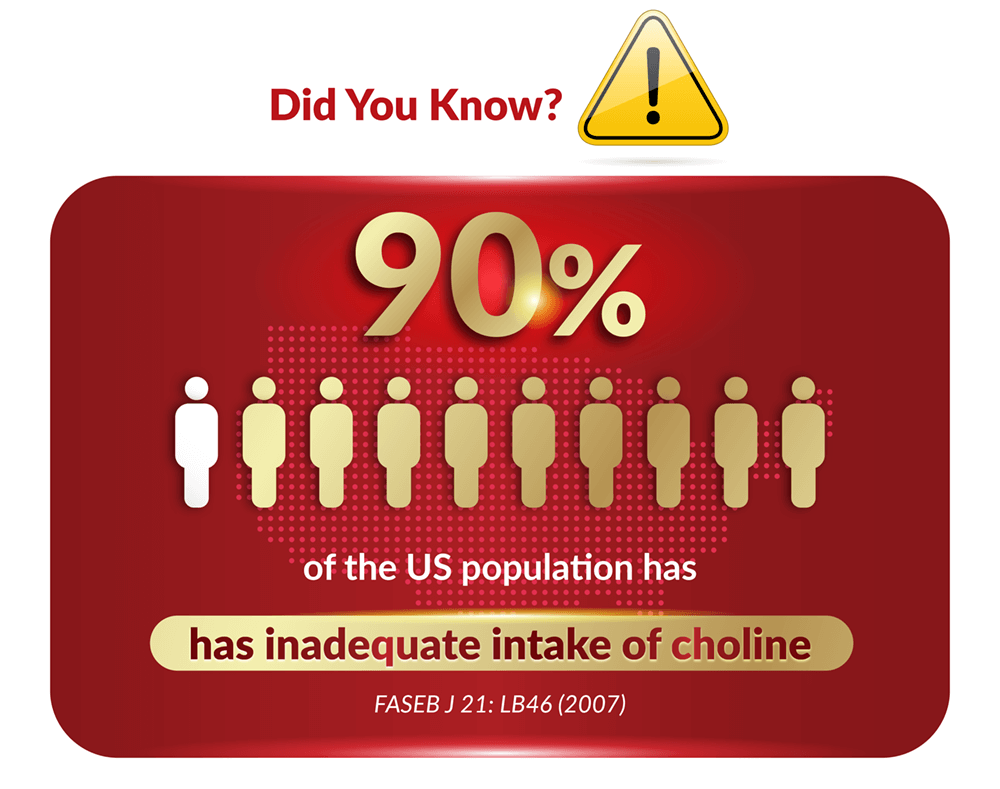 This video shows krill is a good source for choline replenishment
http://video.akerbiomarine.com/krill-oil-raises-choline-levels?start=122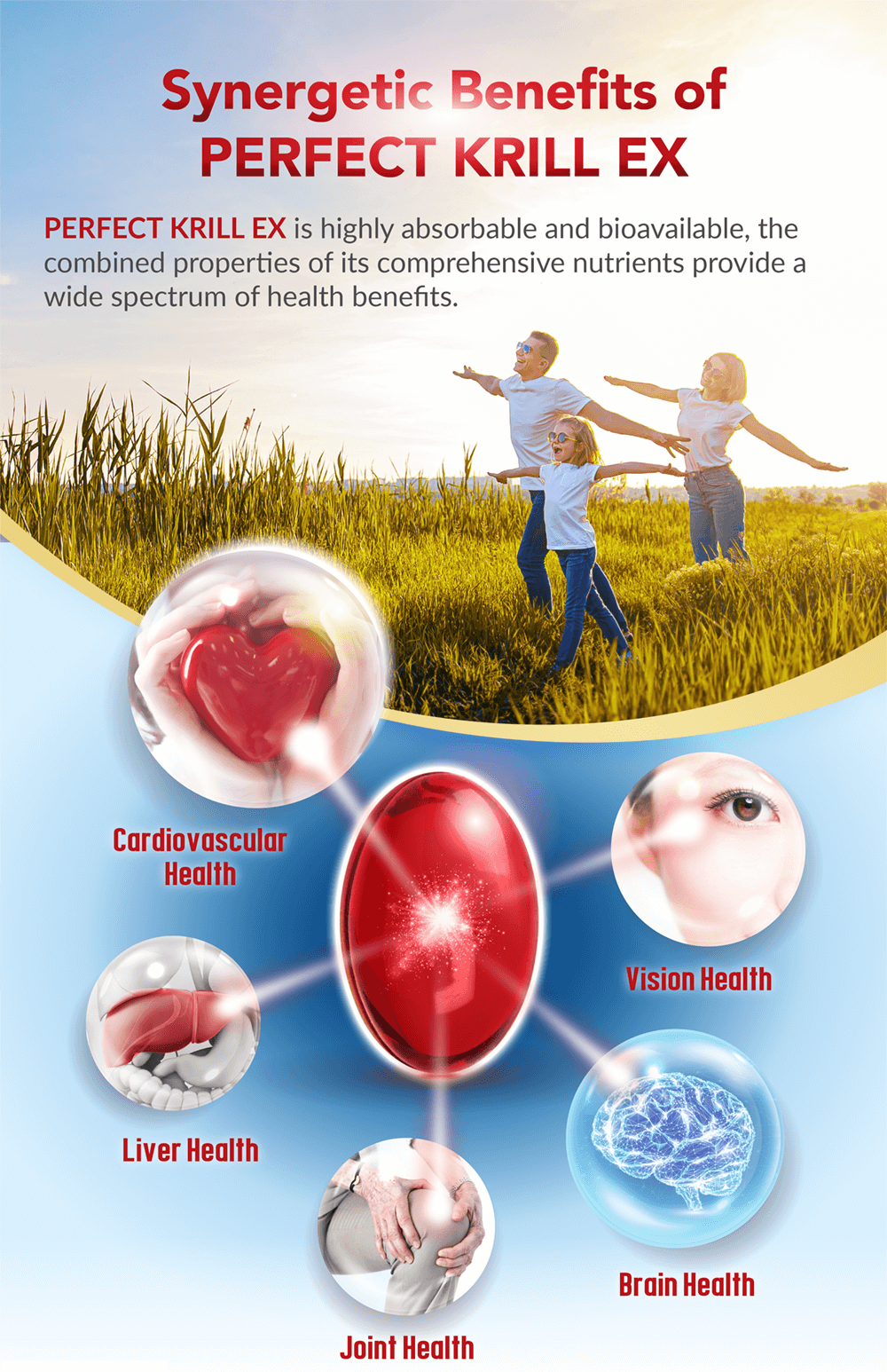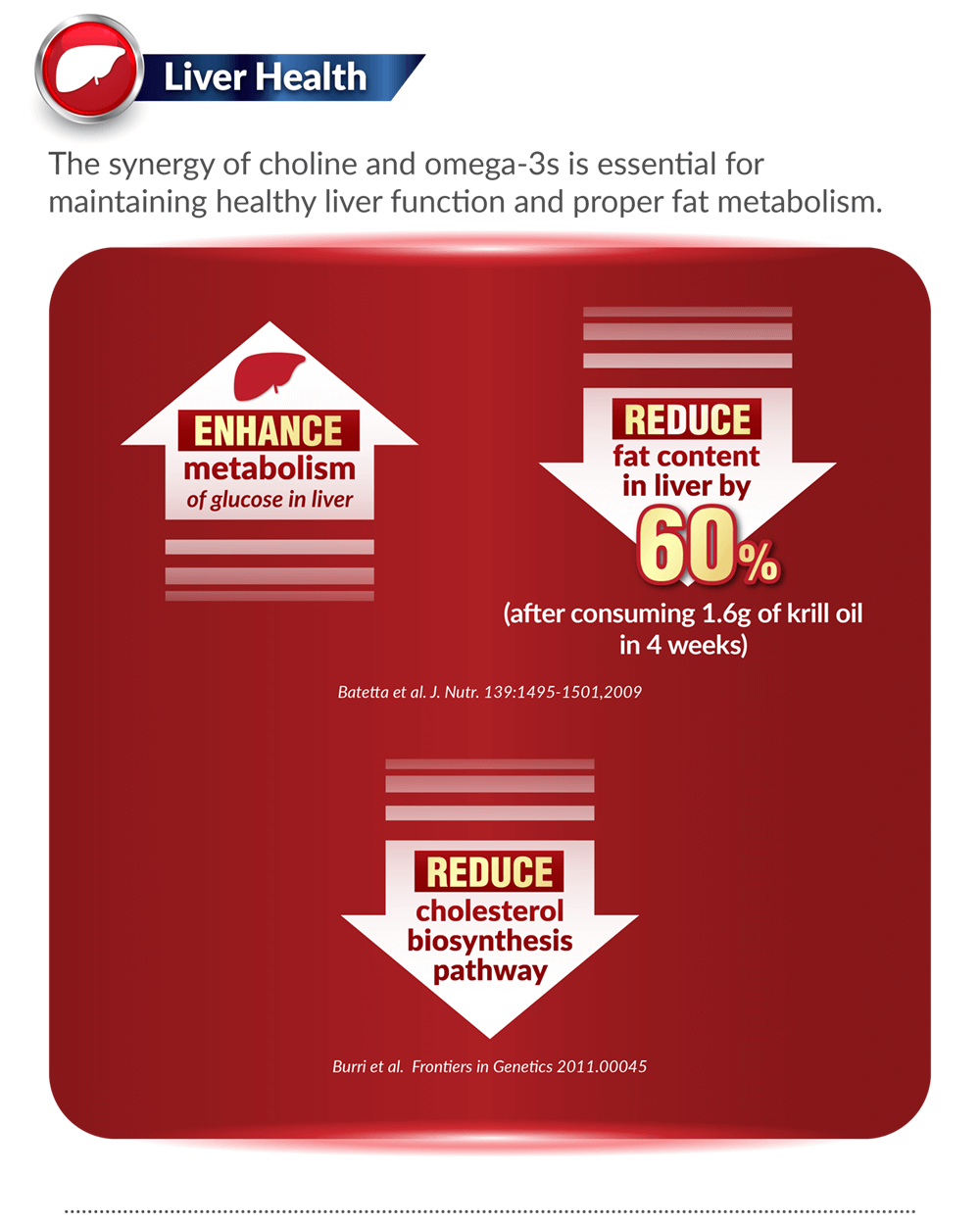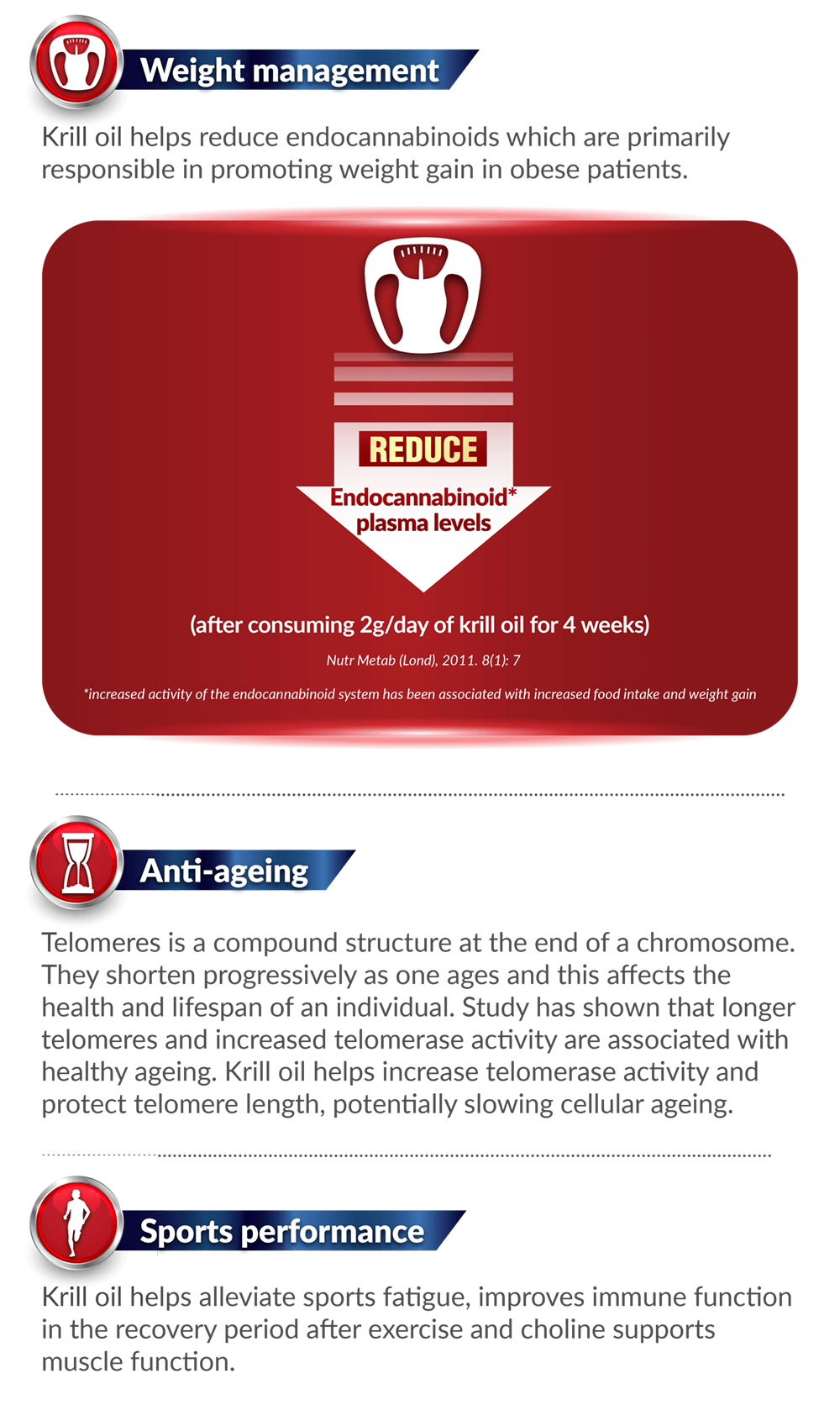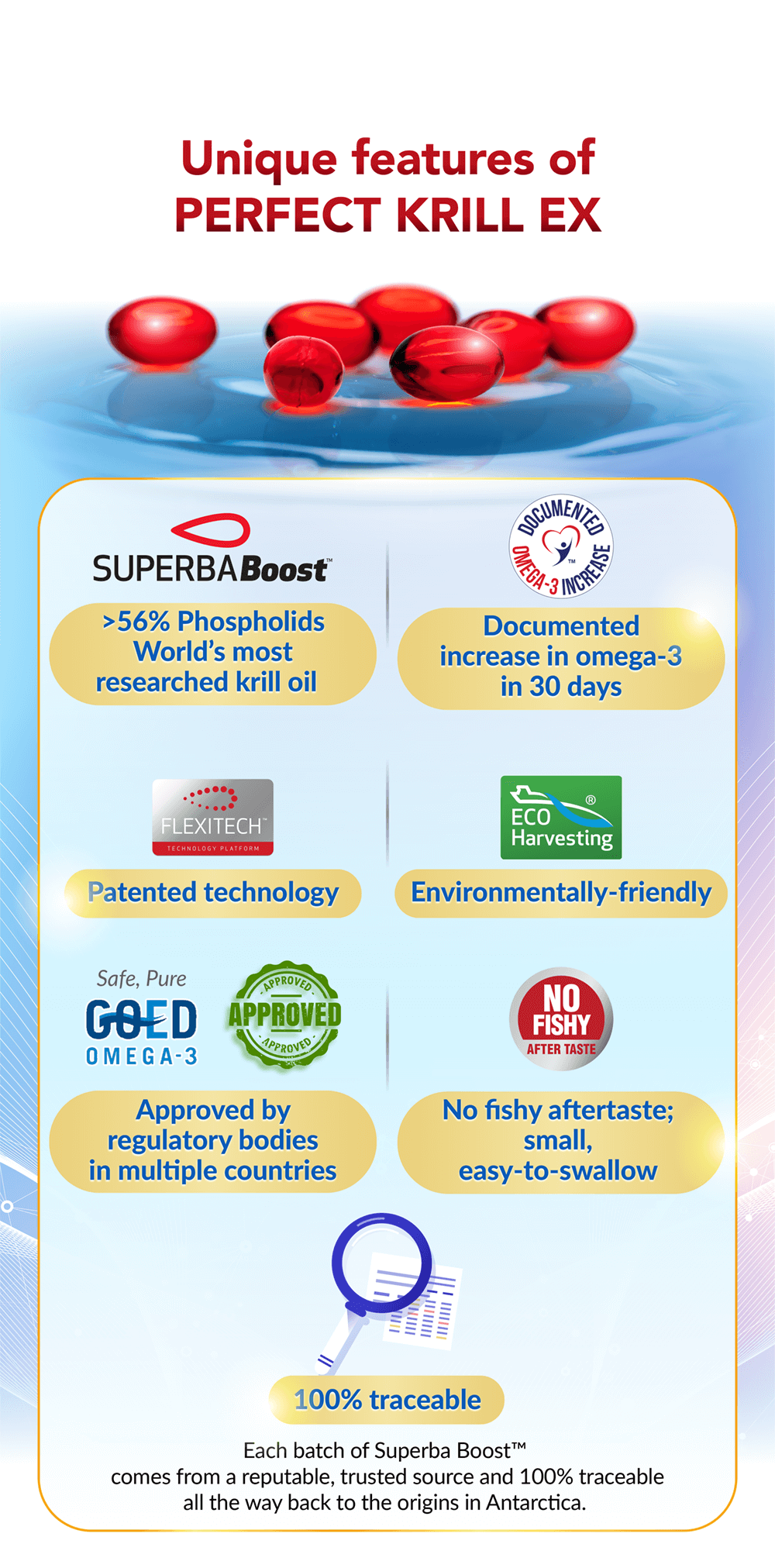 Click on batch no: UC200647 to see the source of our krill oil
https://www.akerbiomarine.com/trace-your-krill-oil
Dr. Dennis Goodman advises on keypoints when choosing a krill supplement
Omega Krill Oil vs Fish Oil

For more info:
Hear from Dr Oz on "Krill Oil vs Fish Oil: Krill oil review and its benefits"
https://www.youtube.com/watch?v=vaTxFLl24do
Hear from Dr Bryan Walsh on "Krill oil and fish oil"
http://youtu.be/mTjuSDgqbtQ
Content: 500mg x 60 softgels