Active Ingredients in 4 capsules
L-Carnitine 888mg
Alpha Lipoic Acid 100mg
Branched Chain Amino Acids (BCAA) 100mg
L-Ornithine 50mg
Lycopene, Habanero Chilli Pepper
4 capsules in the morning or before exercise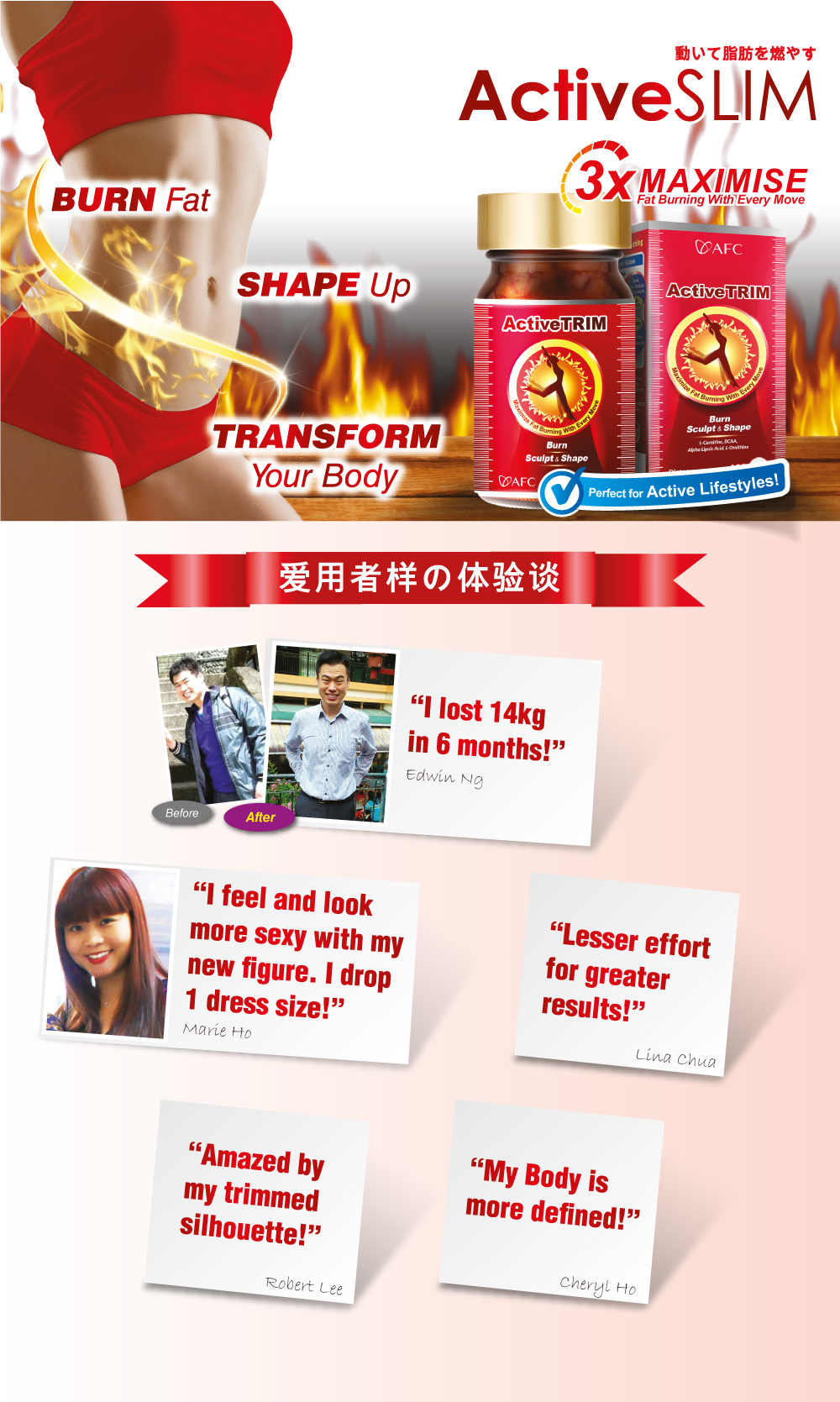 ActiveTrim is a clinically proven formula to fuel 3 times more fat burning whenever you move. Its rapid fat burning ability makes every body movement work harder for you. Packed with 4 Active Thermo-Factors, it effectively transforms and shapes your body towards a slimmer silhouette.
• Fuels fat burning for weight and inch loss
• Reduces fat and calorie storage
• Converts fat and glucose into energy
• Improves body definition and shape
• Increases metabolism and slows down age related metabolic decline
• Increases calories burning during workout

Why Exercising is Not Enough?
When we restrict our diet, we may notice 25-30% of weight loss. Unfortunately, this is a result of water loss, muscle loss, and bone loss instead of the desirable FAT LOSS. This form of strict dieting slows metabolism and makes our body stores fat faster. Once regular diet resumes after extreme dieting, there is a high tendency of weight rebound.
When we exercise to support weight loss, our body starts burning off stored glucose and only minimal stored fat. Upon 20 minutes of exercising, our body starts to use stored fat as fuel and fat burning increases with longer exercise duration. Most of the time, we may not exercise long enough to burn off our stored fats.
How Does ActiveTRIM work?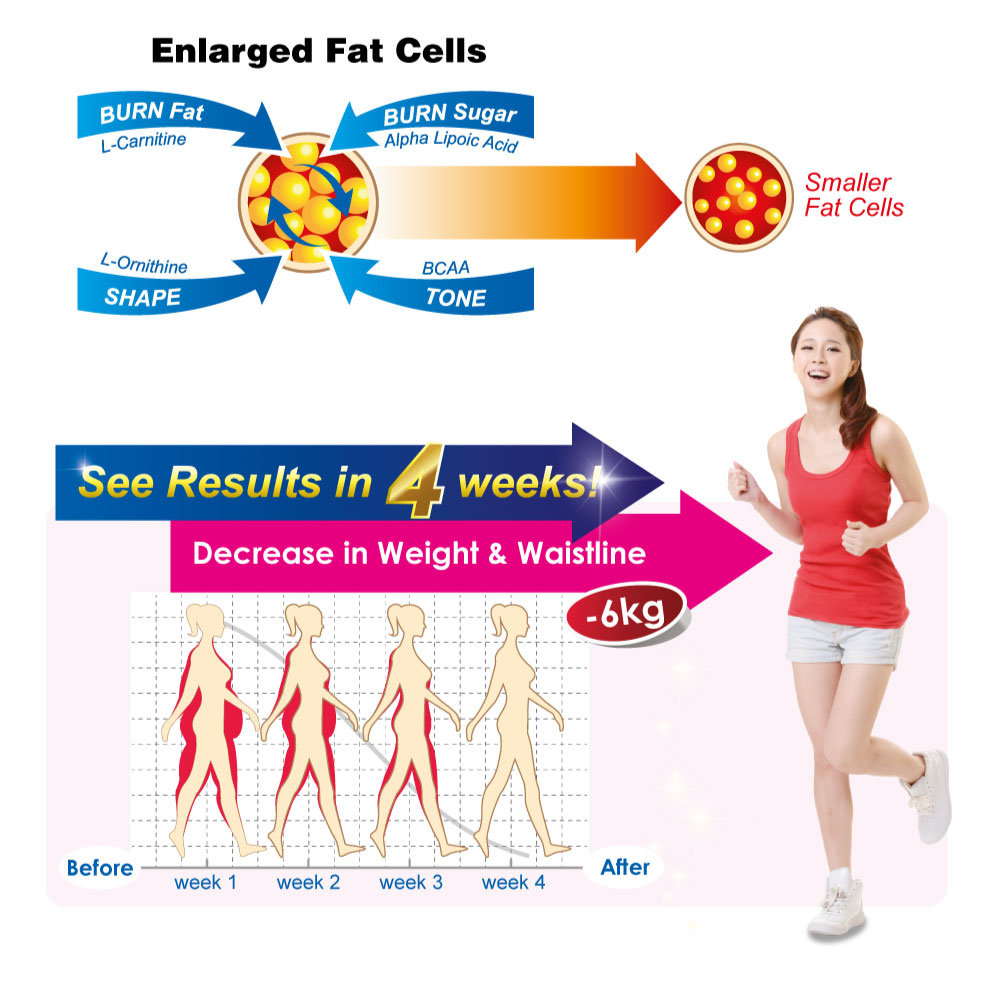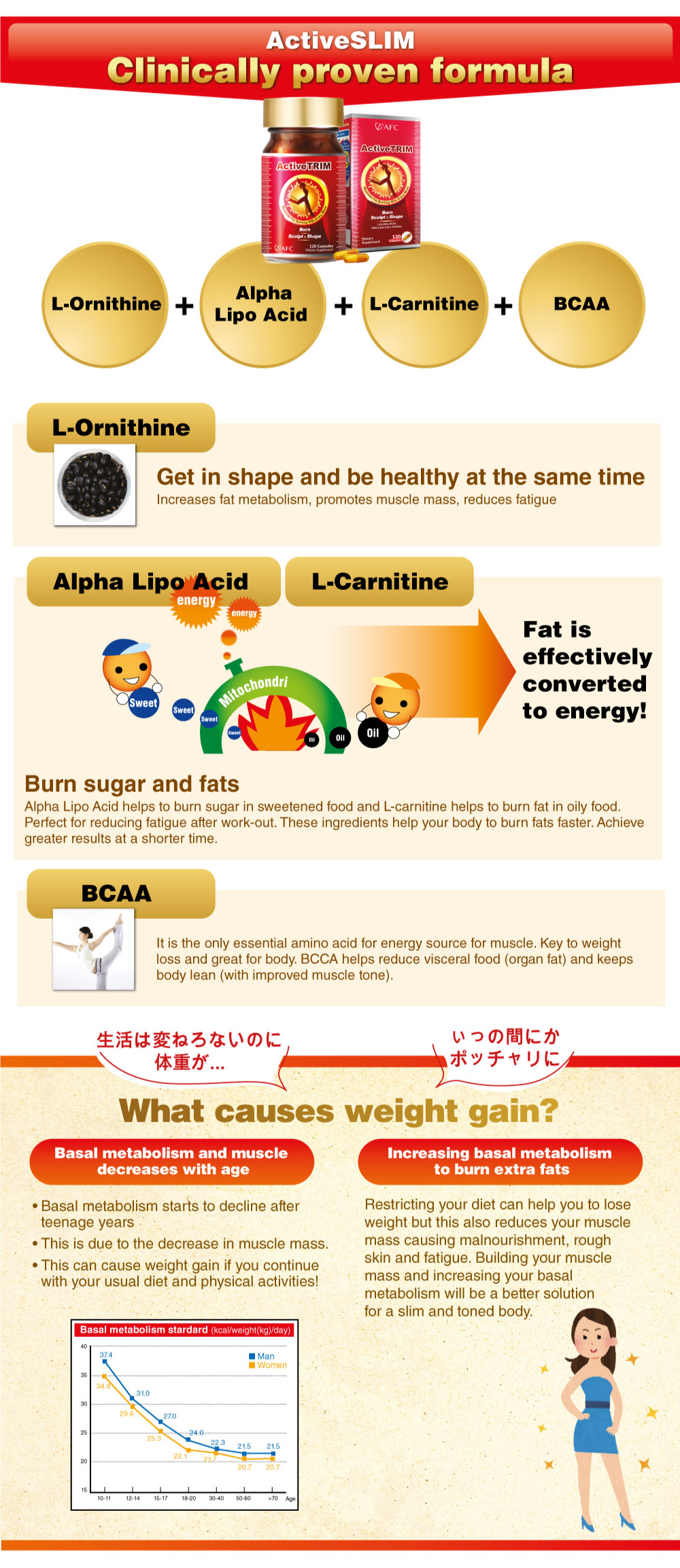 Who Should Take ActiveTrim?
Anyone with
• Moderately active to active lifestyle
• Slow results from dieting or exercise
• Stubborn flabbiness and bulges
• Busy lifestyle and always on the go