Lifestream Group was founded with a vision to enrich and inspire positive living. Adopting a holistic approach to beauty and wellness, we advocate proactive health preservation and protection to promote a quality life. Since our inception in 2003, thousands of Singaporeans have trusted Lifestream, Singapore's No. 1 functional health supplements, for their health needs.
Our Brands


Lifestream – Singapore's Leading Nutraceutical Supplement Brand
Lifestream is a pioneer in revolutionising well-researched medicinal mushrooms into convenient therapeutic preparation for the modern, hectic lifestyle. Its flagship award winners – Cordyceps Stroma and BRM 360° capsules are trusted by Singaporeans, having been awarded Singapore's No. 1 Nutraceutical Mushroom Supplement for 11 consecutive years.


AFC – Leading Supplement Brand in Japan
As an exclusive distributor of AFC since 2006, Lifestream offers a comprehensive offering of products for health, beauty and wellness. AFC has gained a foothold in Singapore's health supplements arena with a track record of accolades awarded annually by leading retail chains. Besides being the No.1 Brand at Unity Pharmacy for the last 8 years, its flagship Ultimate Vision has retained its title as the Singapore's Bestselling Eye Supplement for 11 years.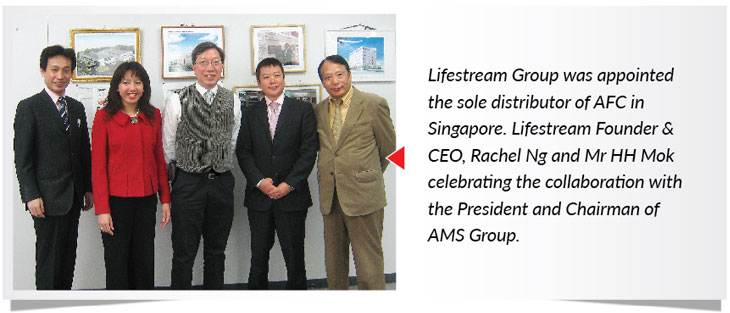 LABO Nutrition, LABO SUPERFOOD and LABO DermaLab – The Best or Nothing
A premium Singapore brand introduced to meet the needs of changing lifestyles, LABO Nutrition, LABO SUPERFOODS and LABO DermaLab boast an extensive range of superior, niche products which are developed with functional formulations to address specific health concerns of different ages and lifestyles.
The Trust Values of Lifestream Group
As a leading player in the health arena, Lifestream Group is backed by a panel of international scientists and researchers, leading mycologists and nutritionists; tapping on their expertise to extensively research, formulate and independently test all Lifestream products for optimum efficacy and absolute safety.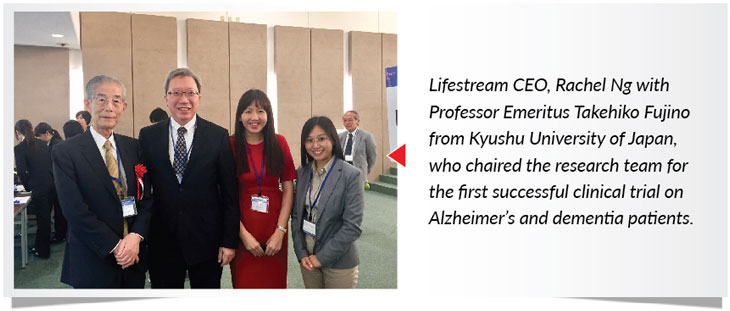 Superior quality – Lifestream Group believes product quality is not an option, but an obligation to our consumers. Combining science and innovative technology with the finest, natural ingredients sourced from around the world; harvested and extracted under stringent conditions, we conduct extensive safety and quality assurance tests on every batch of raw ingredients, right up to the finished products.

Functional formulas with proven results – Aligned with our mission to change and improve lives, we put our heart and soul into developing supplements of high potency and efficacy. Immense tests and research ensure the formulations are functional and effective before they are rolled out in the market.


Safety

–

Our corporate philosophy of Total Integrity and Consumer Safety means Lifestream's brands of products do not contain additives, colourings or preservatives. We adhere to strict pure-encapsulation practice without the use of fillers.
Our Milestones
Since our inception in 2003, we remained steadfast in our commitment to health and wellness. We have since embarked on a bigger vision to grow our brands and offerings. In Singapore, our brands are available at over 300 distribution points throughout Singapore, including leading pharmacies, retail chains and departmental stores. Out of Singapore, Lifestream Group's key products are also internationally recognised and distributed to Cambodia and around the region.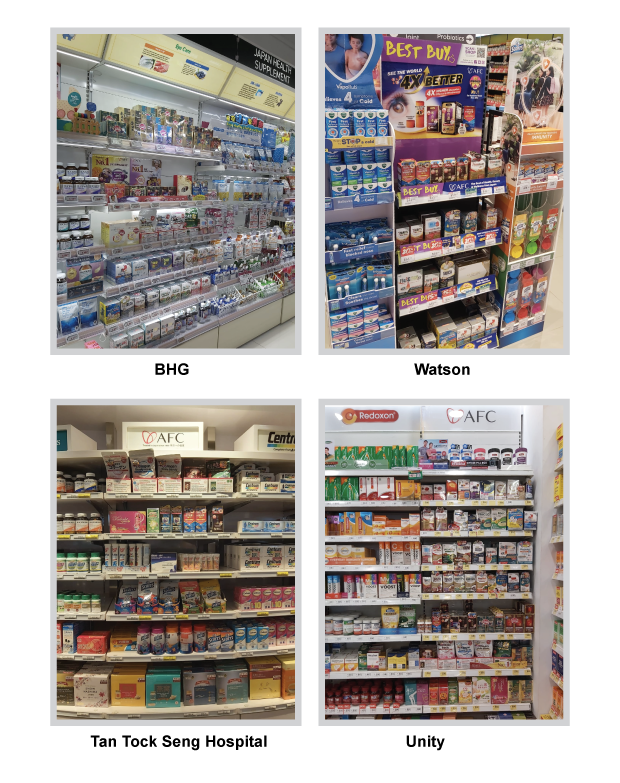 No. 1 Brand Winner Since 2011
AFC is trusted by both customers and retail partners; it has been awarded the No. 1 Supplement Brand in the Unity Popular Choice Award for 13 consecutive years. In addition, many of our products are category leaders of multiple retailer awards.
Exponential Growth of LABO Nutrition
Recognised as one of the fastest growing brands in Singapore, our product range has increased substantially in a short span of three years. LABO Nutrition, LABO SUPERFOODS and LABO DermaLab deliver premium and functional products that address a full spectrum of health and beauty concerns. We stand by our pledge to be the best or nothing.
Evolving with the times – E-Commerce
Moving forward along with changing consumer buying behavious, Lifestream Group has expanded its sales channel beyond the brick and mortar stores, with enhancement of our e-commerce store serving customers from all over the world.
Awards and Recognition
For years, Lifestream Group has been awarded numerous accolades by leading pharmacies and retail chains. AFC is the Number 1 bestselling brand in Unity for 8 consecutive years since 2011 while Lifestream and LABO Nutrition had also garnered awards in their respective categories.
Singapore Outstanding Enterprise Award 2014
The Singapore Outstanding Enterprise Award, honours established local small and medium-sized businesses for their commitment towards product excellence as well as accomplishments of being an outstanding enterprise in Singapore. Lifestream Group was honoured to be a recipient of this esteemed award.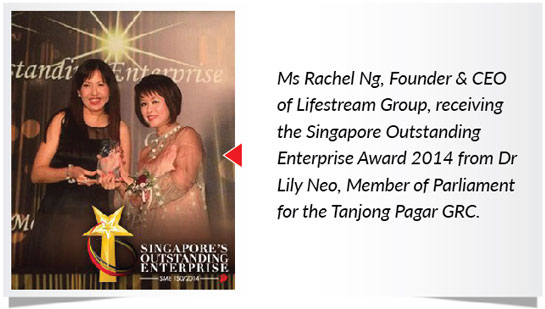 Spirit of Enterprise Award 2007
The Spirit of Enterprise promotes and advances entrepreneurial spirit in Singapore by recognising local self-reliant entrepreneurs operating small and medium-sized businesses. Lifestream Group was honoured to be the recipient of this award.