Active Ingredients per 1 capsule:
Proprietary Blend of Probiotics 4 Billion CFU
- Heat-Treated Lactobacillus johnsonii No. 1088
- Bifidobacterium longum
- Oligosaccharides (Lactosucrose) 64.75 mg

ALLERGENS: CONTAINS MILK
Other Ingredients: Vitamin C, Hydroxypropyl Methylcellulose (HPMC), Starch, Galactomannan, Yeast, Dextrin, Microcrystalline Cellulose, Calcium Stearate, Silicon Dioxide, Vitamin B1, B2, B6, Water, Caramel
No Wheat, Preservatives, Stimulants, Artificial Coloring or Flavoring.
Recommended dosage:
Mild condition and daily maintenance: 1 capsule
Intensive needs: 2 – 3 capsules, taken separately
Recommended course: Take daily for 3 months for best results.
Preferably taken on an empty stomach or 2 hours after meal.
Q. How does GASTRICELL differ from antacids and prescribed medicines for gastric problems?
A. GASTRICELL is a natural alternative that targets gastric concerns at the root cause. It is not a temporary quick fix but an effective long-term solution to prevent symptoms recurrence. The key ingredient of GASTRICELL — patented Lactic Acid Bacteria, L. johnsonii No. 1088 reduces gastrin (a hormone that stimulates gastric acid secretion) and overactive gastric acid secretion to bring relief to gastric discomfort.
In comparison, antacids and prescribed medicines only address the symptoms but not the fundamental cause of the problem. Antacids provide quick but temporary pain relief by neutralising the gastric acid. Symptoms may rebound after the effects of antacids wear off and gastric acid level surge back up.
Prescribed medicines such as PPIs, provide relief by reducing gastric acid secretion. However, when the body senses a reduced level of gastric acid, it reacts to compensate this by producing more gastrin to stimulate more gastric acid secretion, thereby leading to a rebound of symptoms.
In short, GASTRICELL is a long-lasting solution to address recurrence of gastric acid-related symptoms and to reduce dependency on medicines.
Q. What other benefits does GASTRICELL provide?
A. GASTRICELL contains L. johnsonii No. 1088, a friendly bacterium which helps to regulate the microbial balance in the intestines. It is scientifically proven to increase the number of Bifidobacteria (good bacteria) and decrease the number of Clostridia (bad bacteria) in the intestines. In addition, GASTRICELL also contains Bifidobacterium longum, their
combined beneficial effects on intestines include restoring good bacteria, reducing harmful bacteria, improving intestinal environment, supporting a strong immune system and natural defence against digestive problems, such as constipation, loose stools, etc.

Q. Who should take GASTRICELL?
A. GASTRICELL is recommended for those prone to gastric-related problems such as pain, bloating, heartburn or acid reflux, to prevent symptom rebound so as to break the cycle of dependency on gastric medication. It is also recommended for those who would like to maintain strong and healthy gastrointestinal system.

Q. When should I take GASTRICELL?
A. It is recommended to take GASTRICELL daily to maintain good gastric health. For those with gastric discomfort, take it immediately at the first sign of symptoms. In addition, if you are currently taking prescription drugs or antacid, it is advised that you take GASTRICELL as L. johnsonii No. 1088 has been proven to relieve the negative effect (of increased gastrin) and counteract the possibility of symptom rebound. A continual 3 month course is recommended along with healthy diet and lifestyle.
Q. Should I continue to take GASTRICELL after recovery from gastric problem?
A. GASTRICELL is a natural formula, it is safe and advisable to take it on a regular basis to maintain good gastric health.
Q. Can a healthy person benefit from GASTRICELL?
A. Yes. GASTRICELL is beneficial in supporting a strong immune system and protecting against digestive problem.
Q. How safe is GASTRICELL, are there any side effects?
A. The key ingredient of GASTRICELL, L. johnsonii No. 1088 is included on the European Food Safety Authority (EFSA) list for Qualified Presumption of Safety (QPS) and further verified by acute toxicity, micronucleus and Ames tests. There are no known side effects associated with daily consumption of GASTRICELL if taken as recommended, except if one is lactose intolerant and/or allergic to milk. You are advised to consult your physician before taking any dietary supplement if you have or have had any health condition. Discontinue use and seek advice from your physician of any adverse reactions such as allergic reaction. Please note that dietary supplement is not a substitute for a healthy diet and lifestyle.

Q. Is GASTRICELL safe for use during pregnancy and nursing?
A. GASTRICELL has not been studied for use during pregnancy and nursing. If you are pregnant or nursing, we strongly advise you to consult your physician before taking any supplements.
Q. Does GASTRICELL require a prescription?
A. No, GASTRICELL is not a medicine. It is a natural supplement, hence, no prescription is required.

Q. Can I take GASTRICELL while I am on medication like antacids or proton pump inhibitors(PPIs)?
A. Yes, you can. However, do keep a 2-hour gap between GASTRICELL and medicine to ensure that the efficacy of GASTRICELL is not compromised.
Q. When is the best time to take GASTRICELL, how should it be a taken?
A. Although GASTRICELL can be taken anytime in a day, it is best to take on an empty stomach or 2 hours after a meal. You can dissolve it in water or take it as it is by pouring content into mouth slowly, with sips of water in between.
What Is Peptic Ulcer?
Peptic ulcer is a sore that develops in the lining of stomach, duodenum (upper part of small intestine) or lower oesophagus when gastric acid erodes the protective mucous lining. Peptic ulcer consists of gastric ulcer, duodenal ulcer and oesophageal ulcer. Untreated peptic ulcer will worsen over time and lead to other severe health complications such as perforation and internal bleeding.

Helicobacter pylori (H. pylori) bacterial infection and nonsteroidal anti-inflammatory drugs (NSAIDs) usage are two common causes of peptic ulcers.
1) H. pylori infection is spread through the consumption of unhygienic food and water. When the bacteria infect the body, they remain in the digestive tract and weaken the protective lining of the stomach, causing the underlying stomach tissues to become susceptible to damage by gastric acids.
2) NSAIDs usage is the second most common cause of peptic ulcer. They are a group of drugs such as aspirin and ibuprofen (which are often recommended as painkillers). These drugs irritate the protective lining of the stomach and lead to corrosive damage by gastric acids; and subsequently, the development of ulcer.
3) In addition, stress, poor diet, smoking, excessive alcohol consumption and genetic will also increase the risk of developing peptic ulcer.
What Is Acid Reflux?
Acid reflux or gastroesophageal reflux disease (GERD) is the upward flow of the stomach's contents up the oesophagus. In normal digestion, the lower oesophageal sphincter (muscle) which acts as a valve opens to allow food to travel into the stomach and closes to prevent food and gastric juices from flowing back into the oesophagus. Acid reflux happens when the muscle is weak or relaxed and not properly closed, and hence allows gastric juice and other stomach contents such as food, pepsin and bile to travel back up into the oesophagus. This results in a burning sensation in the chest. A high fat diet, smoking and alcohol consumption could exacerbate the acid reflux.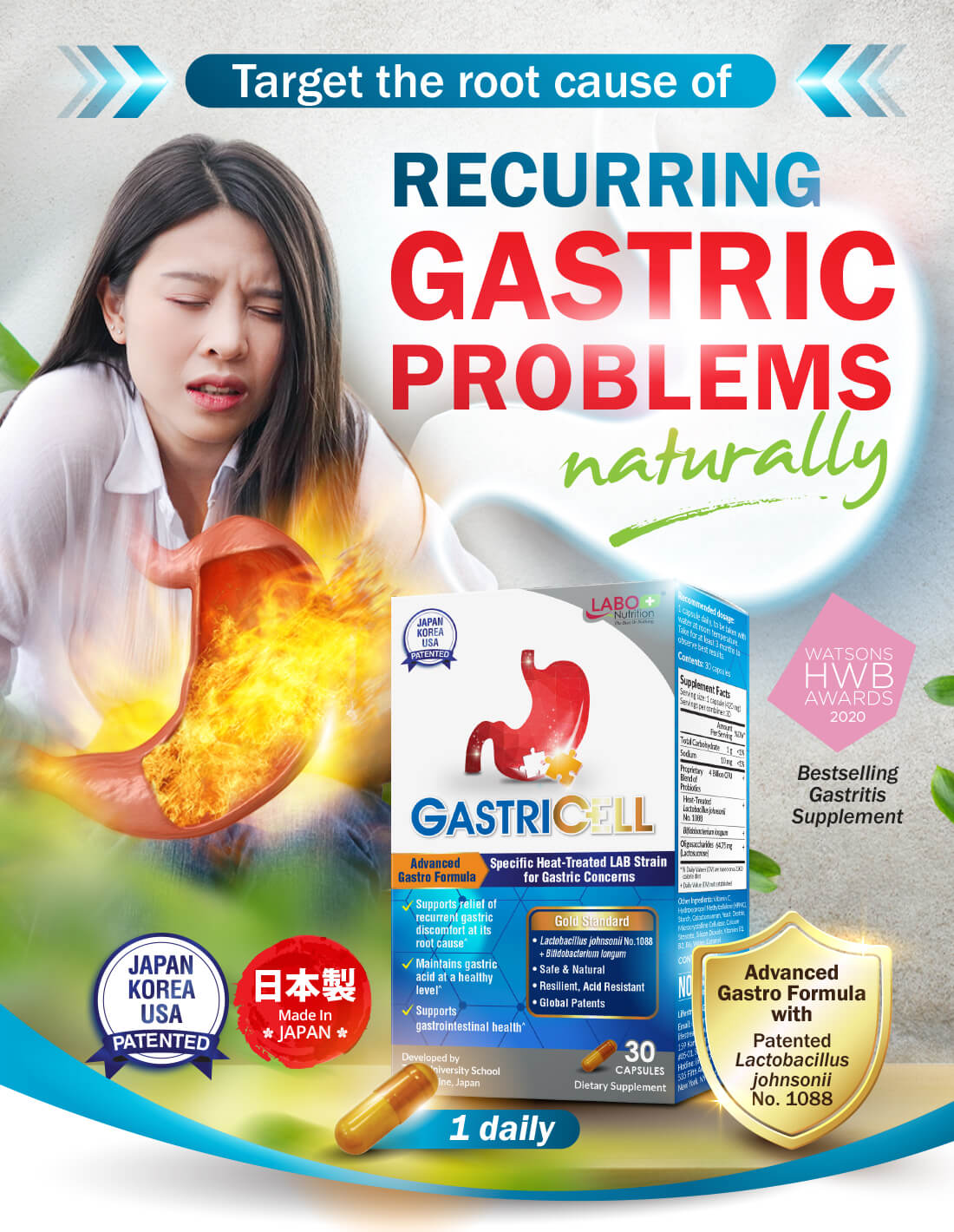 GASTRICELL is an advanced and potent gastro formula that effectively eliminates the root cause of gastric acid-related symptoms to promote natural healing with long-term soothing effects.
Developed by Tokai University School of Medicine, Japan, GASTRICELL is formulated with a novel strain of heat-treated Lactic Acid Bacteria — patented L. johnsonii No. 1088, and fortified with Bifidobacterium longum and oligosaccharide.
It effectively addresses stomach problems by providing long-term soothing relief for: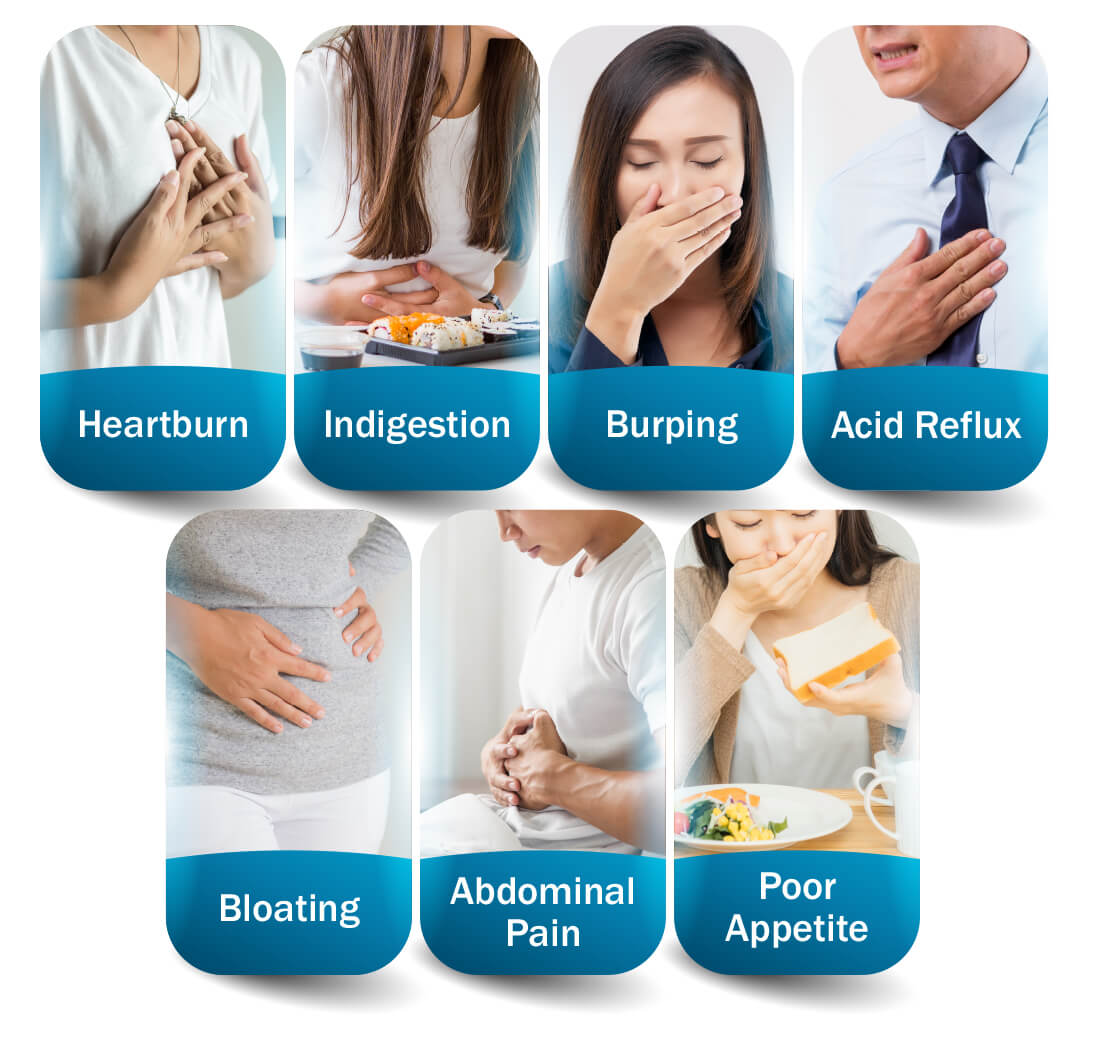 Peptic ulcers occur when a person's stomach or small intestine is "eaten" by gastric acid as a result of H. pylori bacterial infection or overuse of NSAIDs (nonsteroidal anti-inflammatory drugs) such as aspirin and ibuprofen.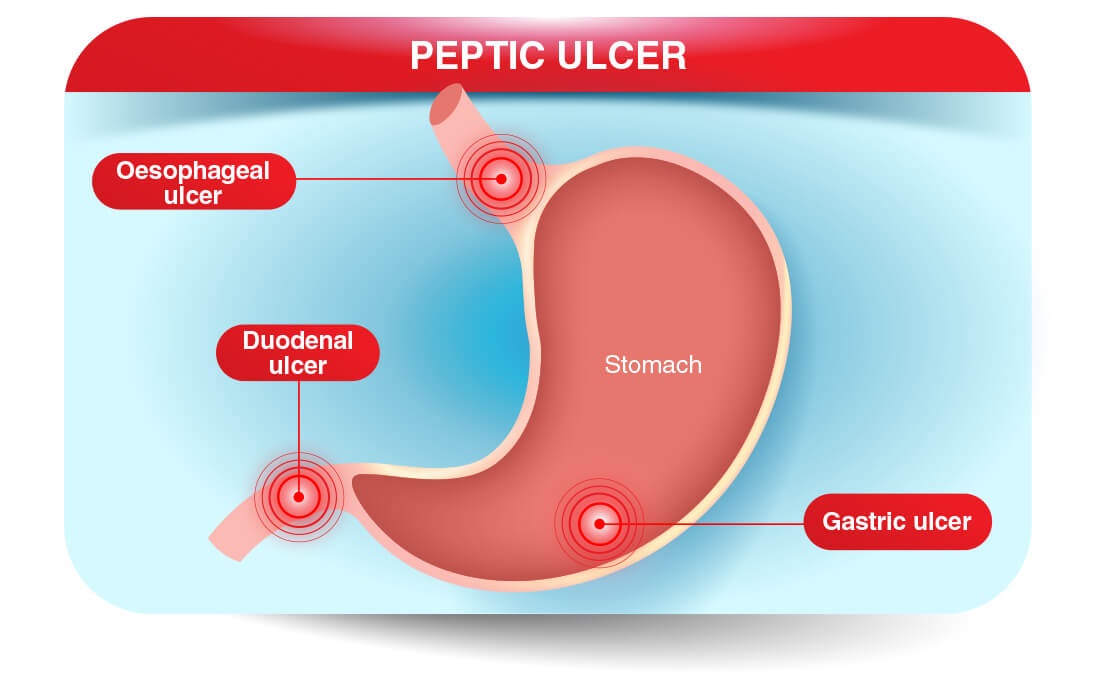 Acid Reflux (GERD) is an upward flow of gastric acid into the tube connecting your mouth and stomach (esophagus), due to weakened esophageal muscle.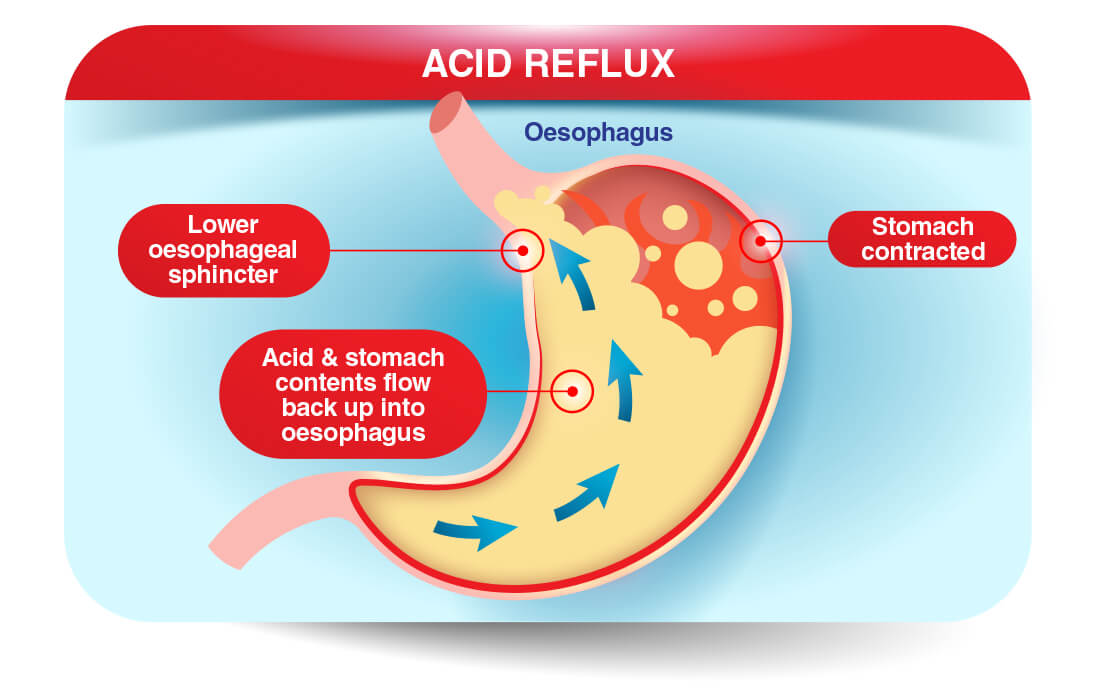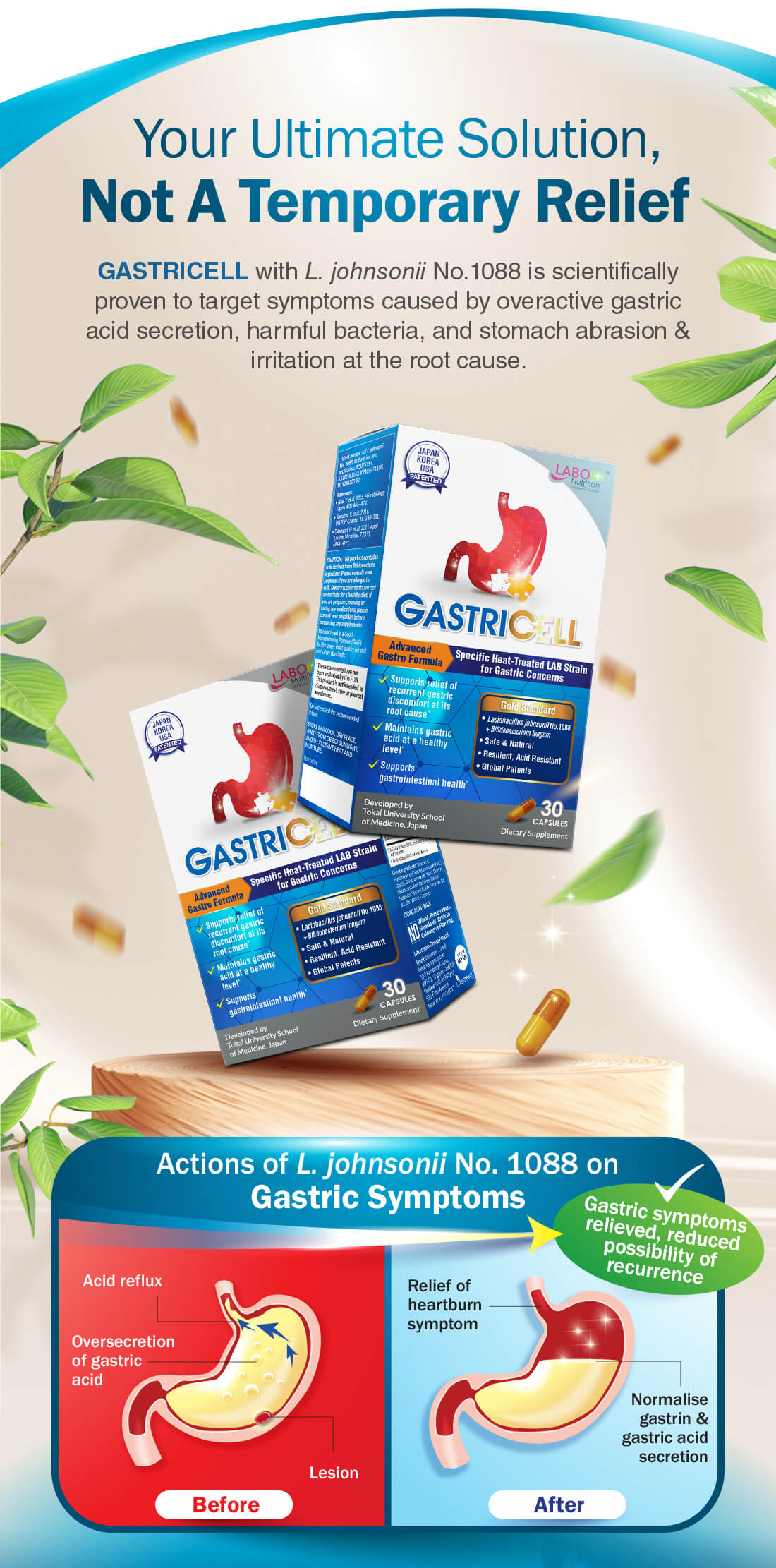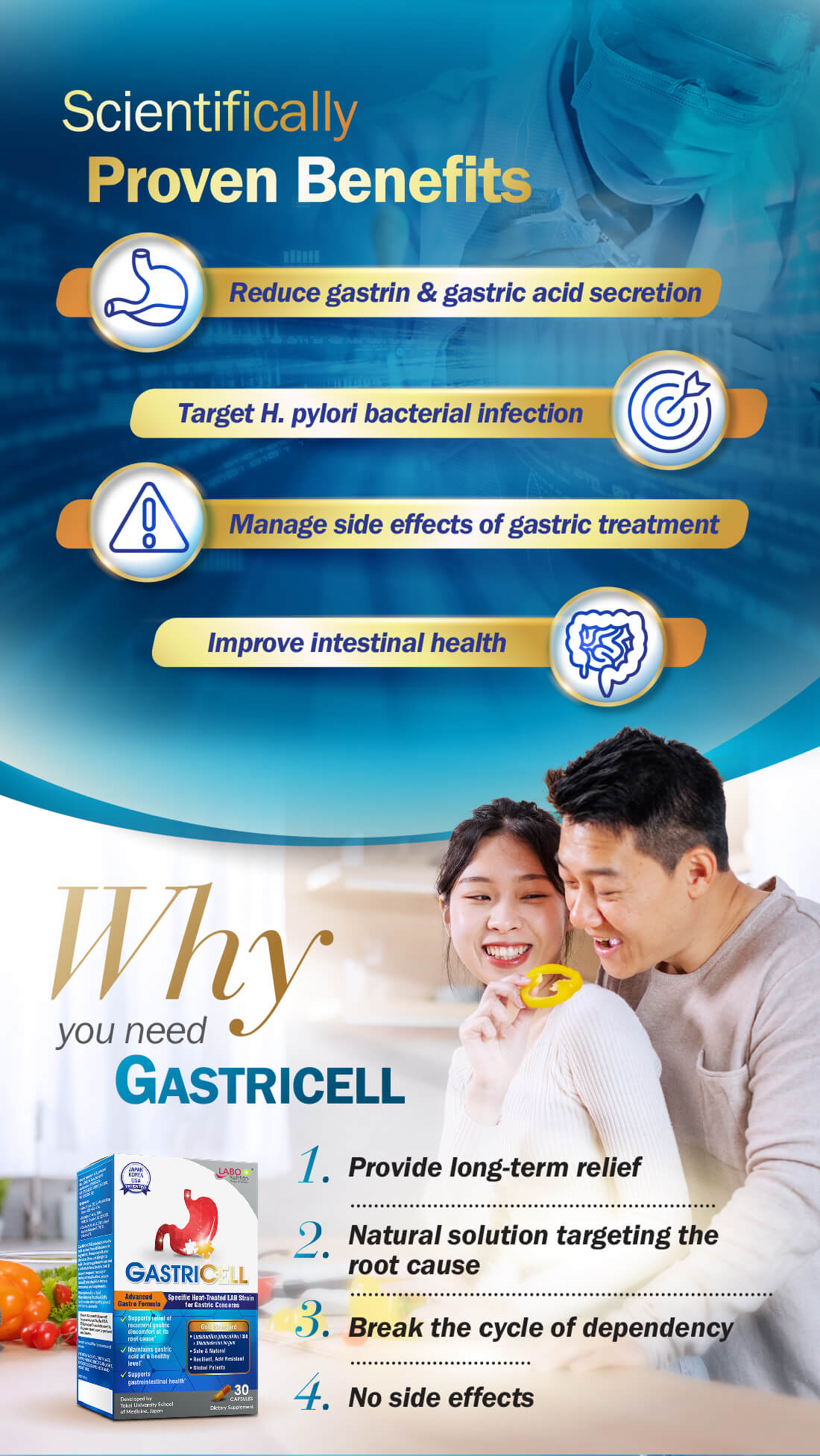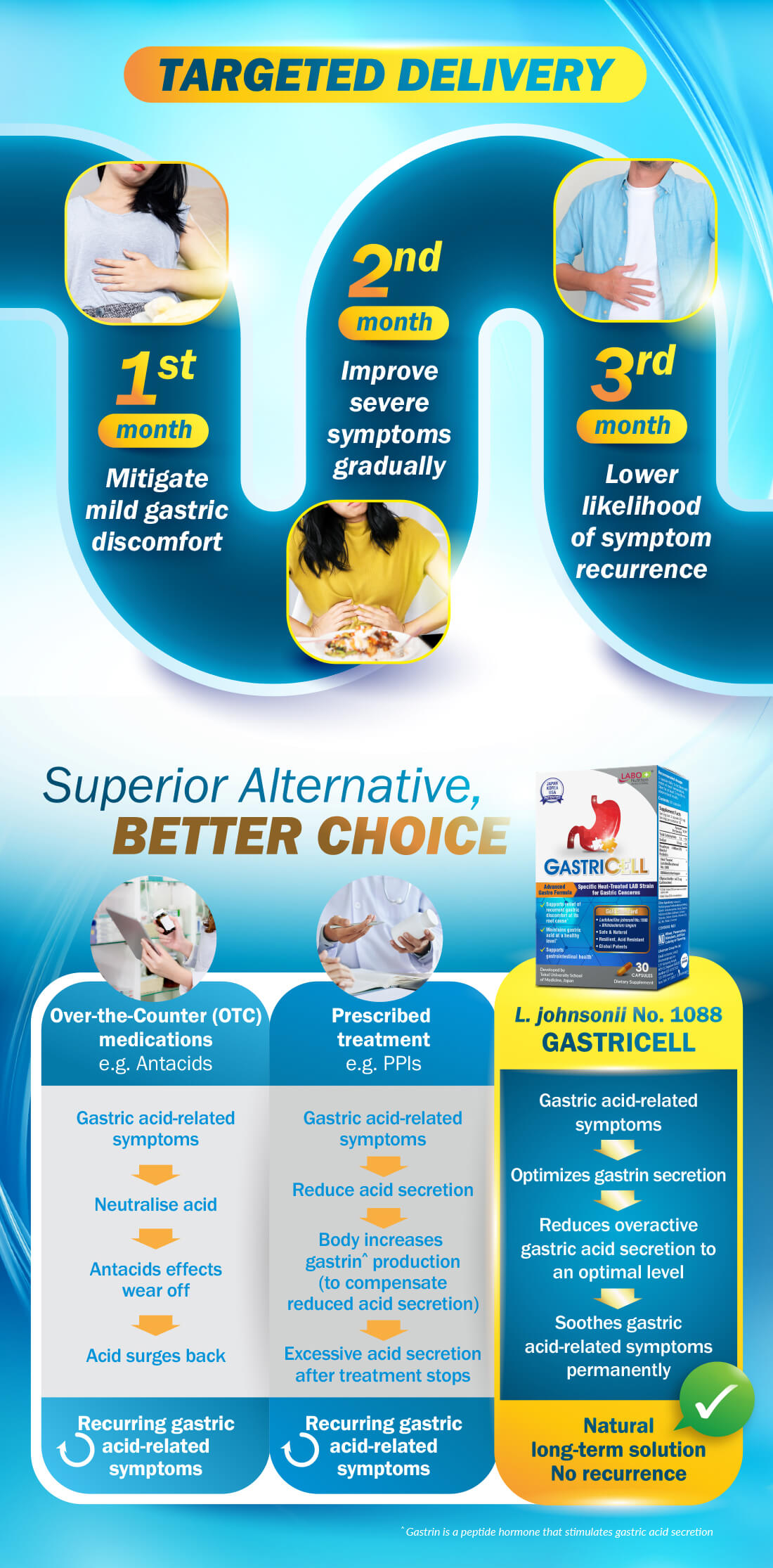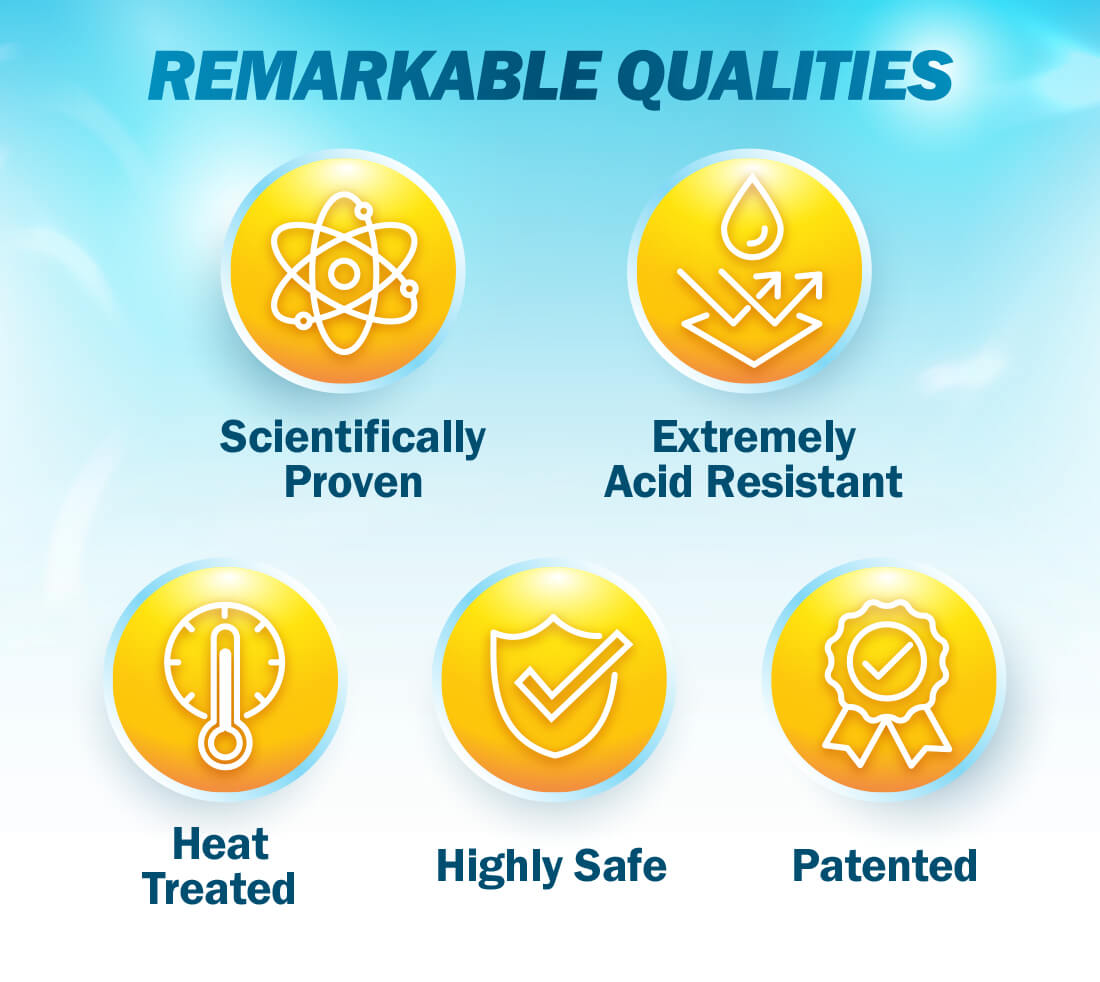 • A novel and patented strain of lactic acid bacteria (LAB) discovered in the gastric juice of healthy individuals
• Reduce gastrin and overactive gastric acid secretion
• Inhibit the growth of H. pylori bacteria
• Regulate healthy intestinal flora
• A unique bacterial species commonly found in the human intestine.
• Restore good bacteria & suppress harmful bacteria
• Improve the intestinal environment
• Support a strong immune system
• Defend against digestive problems
• Serves as a non-digestible "food" for Bifidobacterium longum to promote their growth in the intestines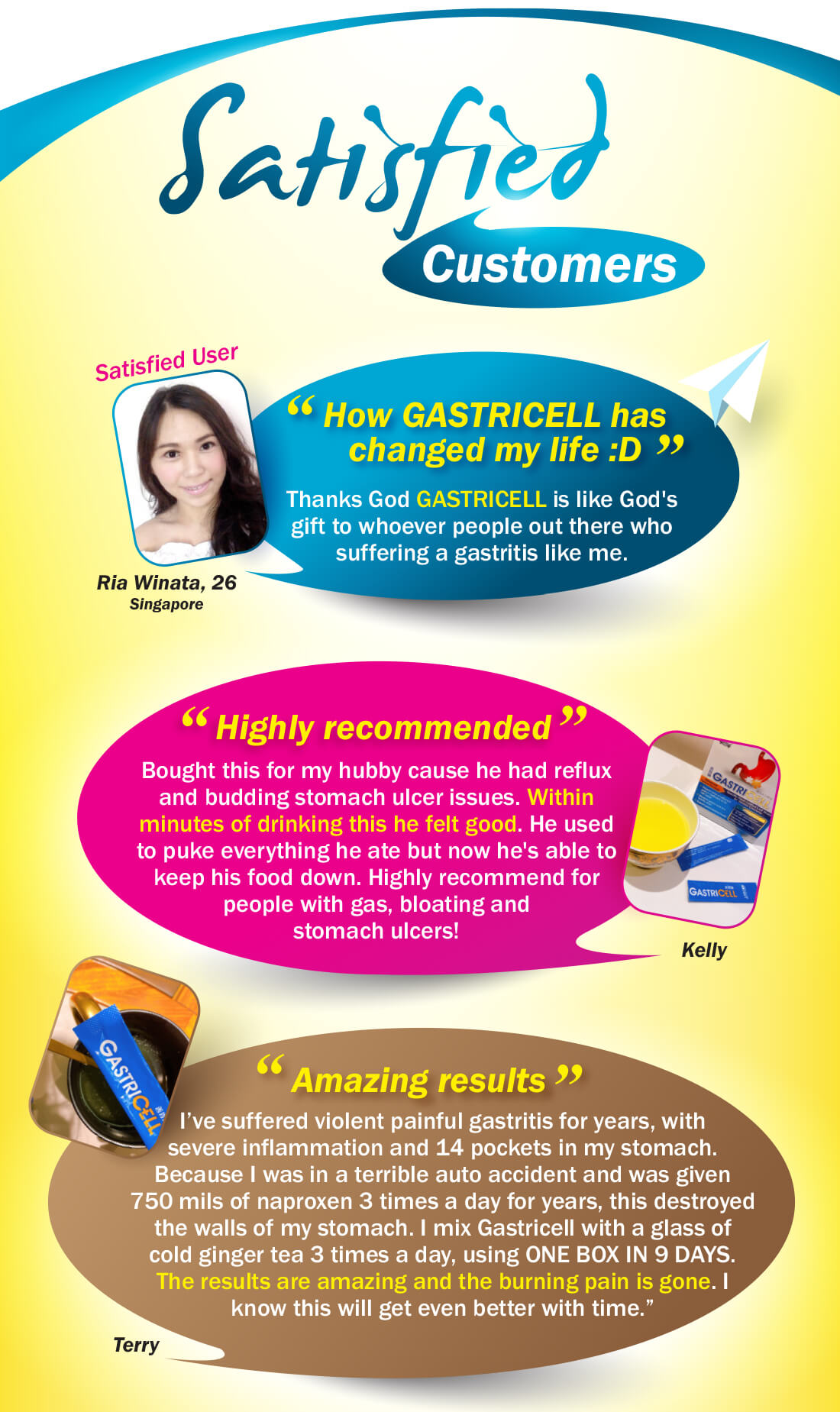 GASTRICELL is highly recommended for individuals with these concerns:
1. Recurring stomach discomfort
2. Acid backflow and chest-burning sensation
3. Incomplete elimination of H. pylori bacteria
4. Family history of gastric concerns
5. Gastrointestinal side effects of medications
6. Desire to look for a natural solution for gastric concerns with long-term soothing and protective effects
7. Poor diet, unhealthy and stressful lifestyles
8. Excessive consumption of alcohol, tobacco or coffee
9. Poor intestinal health with constipation or loose stools
10. Wish to maintain good gastrointestinal health and strengthen immunity

Helicobacter pylori (H. pylori) is a type of harmful bacteria that grows in the digestive tract and tends to attack the stomach lining, causing gastritis and stomach ulcers (peptic ulcers). H. pylori infections are usually treated with a combination of antibiotics along with medications. Nonetheless, this treatment does not prevent the symptoms from recurring.
Lactobacillus rhamnosus GG, the main ingredient in FloraGG, is a promising adjuvant to antibiotic treatment for H. pylori infections. Together with Lactobacillus johnsonii (L. johnsonii) No. 1088 (GASTRICELL), these two beneficial bacterial strains work synergistically to mitigate H. pylori infections, reduce risk of recurring GERD symptoms and improve digestion, thereby supporting good gastrointestinal health in the long run.